Finance and Accounting Outsourcing (FAO) 
The global multi-process Finance and Accounting Outsourcing (FAO) market continued to grow at a steady rate of 11-13% in 2022 and is expected to continue this growth trajectory for the next three years. Surging inflation, the recessionary environment, and geopolitical instability, coupled with the volatility that the pandemic left the enterprises in, have increased enterprises' openness to leverage third-party service provider support for their finance functions. The strategic focus of service providers is becoming more elevated as they emphasize upstream F&A operations alongside routine tasks. This change underlines how corporations are realizing the strategic value of F&A. At the same time, there is a growing focus on non-traditional F&A areas, including risk management, compliance, sustainability, and data & analytics. Notably, cognitive technologies have moved from pilot stages to widespread usage, denoting a considerable change in the approach to and execution of F&A activities. Advisory services are becoming prominent, with service providers supporting enterprises to successfully navigate through complex financial environments. These trends are driving incremental changes in the commercial construct of FAO deals, indicating an evolving and value-driven industry landscape.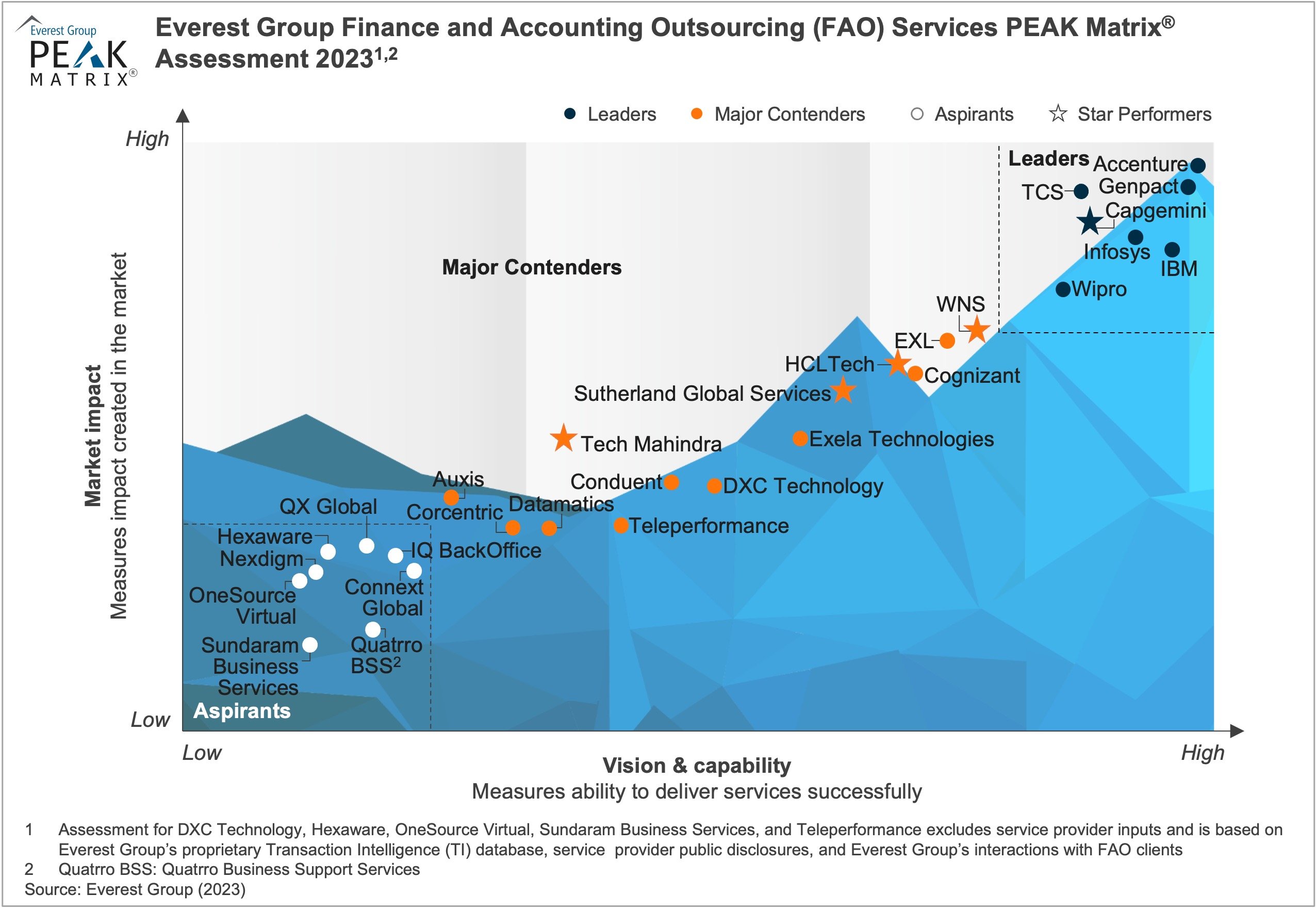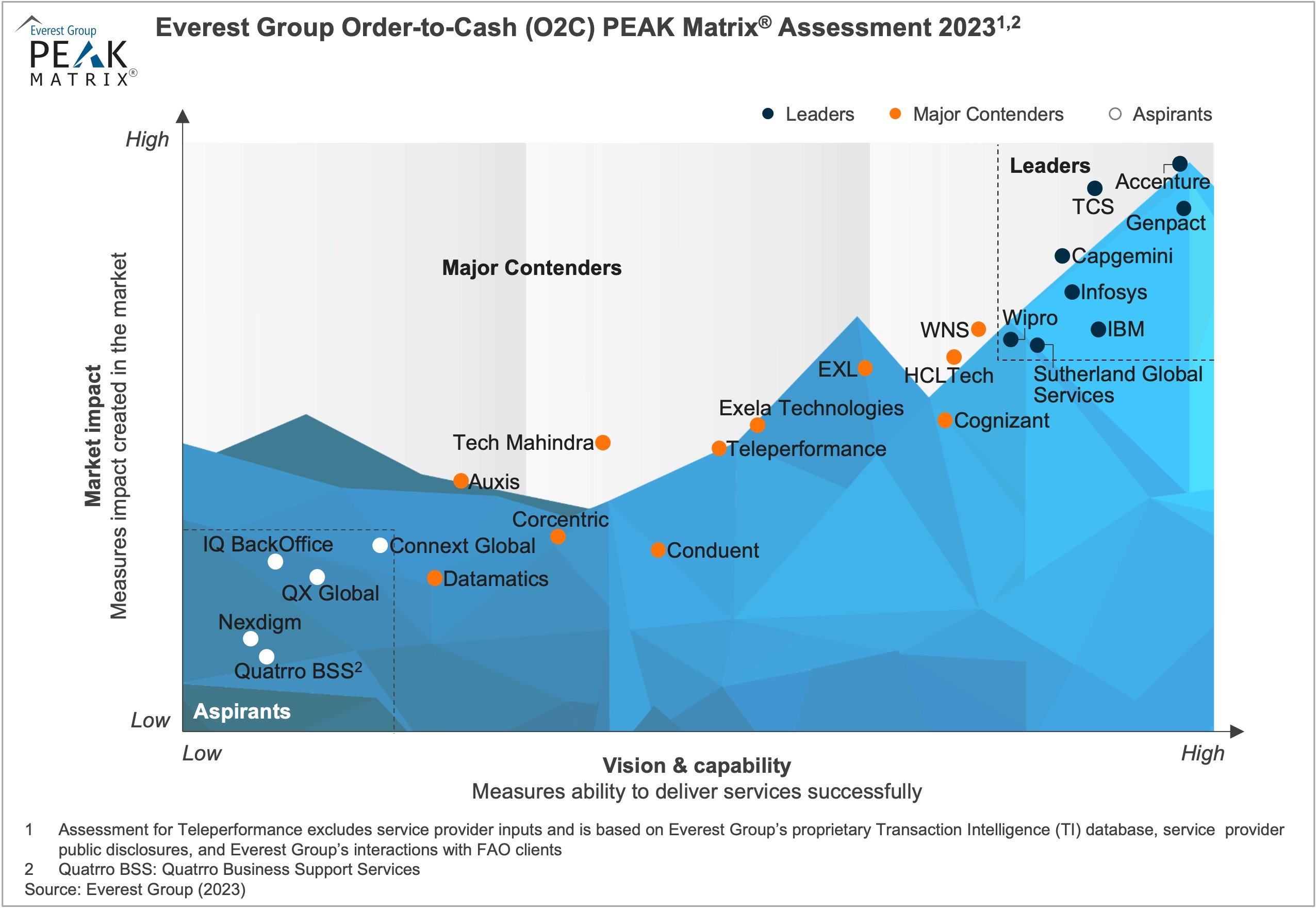 What is in this PEAK Matrix® Report
In this research we assess 28 FAO service providers based on their vision, capabilities, and impact on the FAO market, and position them on two Everest Group PEAK Matrix® assessments for FAO and Order-to-Cash (O2C) services.
In this research, we focus on:
Everest Group's FAO services PEAK Matrix® evaluation, a comprehensive assessment of 28 FAO service providers

2023 FAO PEAK Matrix Leaders, Major Contenders, and Aspirants, as well as Star Performers
2023 O2C PEAK Matrix Leaders, Major Contenders, and Aspirants
Service provider capability assessment

The FAO service provider landscape
Key strengths and limitations of each FAO service provider
Scope
Geography: global
Services: FAO
Related PEAK Matrix® Assessments
What is the PEAK Matrix®?
The PEAK Matrix® provides an objective, data-driven assessment of service and technology providers based on their overall capability and market impact across different global services markets, classifying them into three categories: Leaders, Major Contenders, and Aspirants.