Make a difference and gain business benefits
Achieve your social responsibility goals with our ESG and sustainability insights
Let's Connect
Sustainability Insights: Advancing the Possibilities for People, Planet, and Profits
If you could see what we can see, you would feel optimistic about sustainable business opportunities.
As a research firm, Everest Group is privileged to gain valuable sustainability insights by actively listening to our clients and organizations worldwide. Through these engagements, we have come to realize that to compete effectively in global markets, businesses of all types need sustainability at the heart of their strategy.
Today, there is no more urgent need than to understand how to achieve ESG (environmental, social, and governance) goals. We're seeing an abundance of talent, ingenuity, and innovation across all global services, leading to new ways to achieve ESG objectives, and we are eager to bring ESG and sustainability insights to our clients and help them make the most of this opportunity.
Everest Group delivers sustainability insights that organizations need to know to make confident decisions. We guide CEOs and CXOs who aspire to establish a clear vision for their company, along with the dedicated individuals within the organization who transform that vision into reality.
Our focus lies in finding compelling business cases that enable organizations to make a positive impact while seeing business profit. We put sustainability initiatives in motion pertaining to talent, technology, services, consulting, and aligning with the right providers and partners. 
The Evolution of Sustainability within Organizations:

Sustainability Insights: The right resources to guide you on your journey
Everest Group's Commitment to Action
Learn about Everest Group's pledge to increase the impact sourcing workforce, connecting hundreds of thousands of marginalized individuals to new jobs. Everest Group's Commitment to Action is to grow the impact sourcing market from its current level of 350,000 FTEs to half a million in three years.


Sustainability Insights: The #EGresponsible Series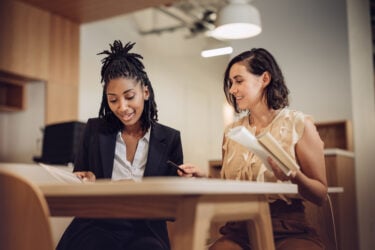 Generative AI's Impact on the Talent Market: Unraveling its Effects on Training and Recruitment Versus the Environment and Society 
Our Sustainability and ESG experts
Our sustainability insights fellows