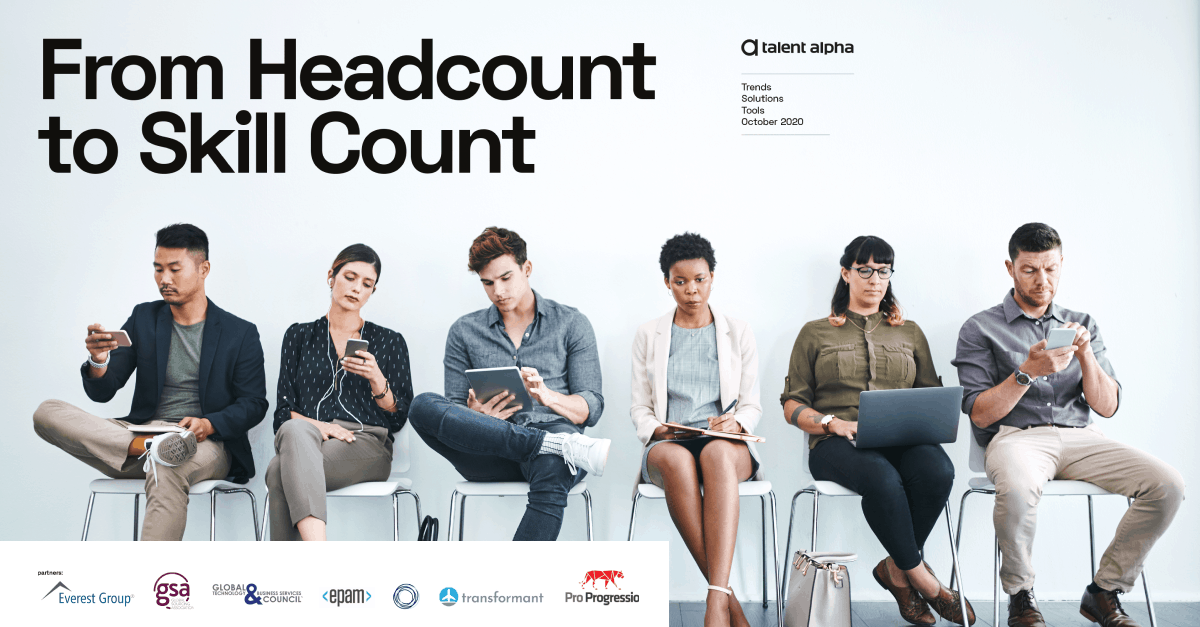 The Future of Work 2020 report has been released: "From Headcount to Skill Count"
The COVID pandemic has accelerated organizations' willingness to rethink resourcing and working models – in particular, a shift from headcount-centric models to skill count models is very important.
In the Future of Work 2020 report, released by Talent Alpha, Everest Group and other industry collaborators deliver a comprehensive look at the Future of work and the need to change our skills management strategy today to adjust to the new reality.
"A recent Everest Group study found that 86% of organizations believe #talent shortages are a key barrier to achieving business outcomes."
"Approached correctly, productivity can be about reducing waste and re-work, informing training & development, and spotting poor processes."
Are you seeing the same trends?
Let us know if you agree or if you have a different perspective on the future of work. Drop us a note using the form below to connect with our analysts and discuss the implications of this report for your organization.