A chatbot programmed to be a seven-year-old boy has become the first artificial Intelligence (AI) bot to be granted official residence in Tokyo, Japan. A NZ-based entrepreneur developed the "world's first AI politician," who is expected to run as a candidate in 2020. The CEO of Deutsche Bank estimates robots could replace half the bank's 97,000 employees. U.S. Defense Secretary Jim Mattis implored President Trump to create a national strategy for AI. The University of Central Florida's Center for Research in Computer Vision developed an AI-based system to detect often-missed cancer tumors.
The above references highlight a mere fraction of the recent cognitive and AI-based developments. With every passing day, next-generation technologies are integrating seamlessly into our everyday lives. Enterprises, service providers, and technology enthusiasts across industries and business domains are closely looking at these revolutionary and rapidly evolving technologies, which currently seem to have only the sky as the limit to the number of use cases they can generate and empower. Indeed, countries the world over are welcoming this change, with the UAE recently becoming the first to appoint a minister for AI.
All Business Processes are Beholding this Change, and Talent Acquisition is no Exception
Why do businesses need to embrace this change? The answer is simple: technology is no longer a means for savings money – factors such as enhancing the stakeholder experience and mining hidden insights are becoming even more crucial for companies to sustain their operations and stay relevant in the ever-changing economic environment.
The entire global services industry is undergoing a tremendous transition from labor arbitrage to a digital-first model. In the HR space, talent acquisition (TA), including both permanent and contingent workforce acquisition, is continuously developing as a space ripe for ever-evolving innovation. Startups, HR tech incubators, and investors continue working towards eliminating recruitment pain points and creating a seamless hiring experience for both candidates and recruiters alike.
 Where is the Journey towards Digitalization of TA Heading?
A host of technology offerings – from basic automation tools to gamification solutions to higher-end point solutions and cognitive and AI systems – are emerging in the TA space. And per our recent research to understand where service providers and enterprises are in their journey toward unveiling the full potential of these technologies, the emerging landscape looks promising to kick-start a digital revolution that can transform TA in ways never imagined before.
The following exhibit highlights four key new-age technologies that are finding significant traction in the TA space. The proper conjunction of all these technologies, just like the various organs of a human body, will give rise to effective and more efficient TA systems.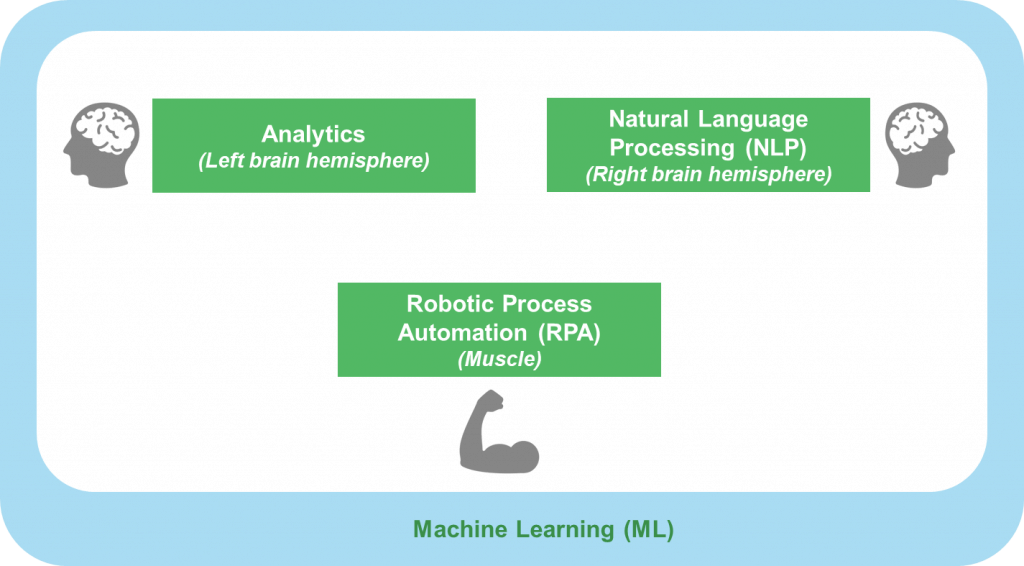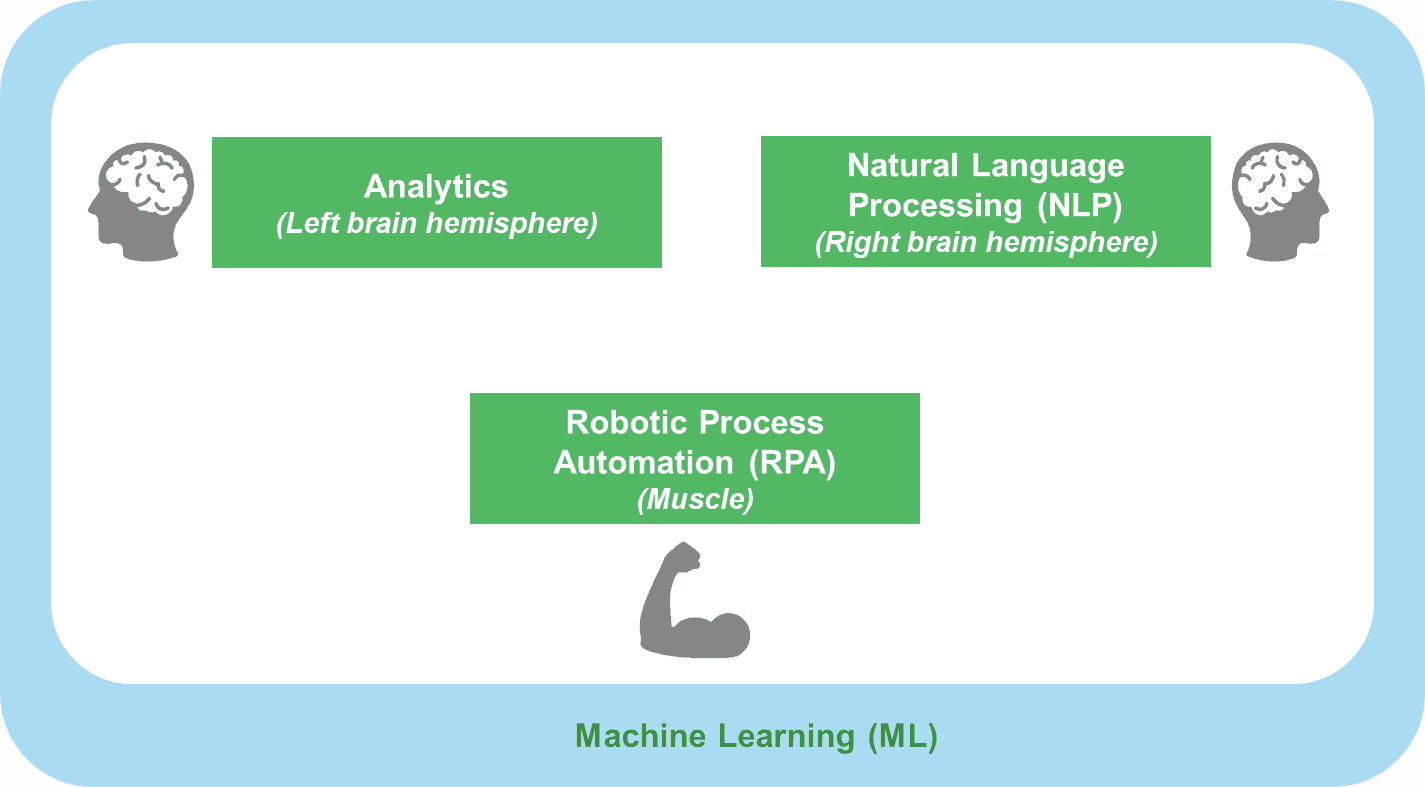 Within TA systems, Analytics applications act like the left brain hemisphere, executing the more logical, analytical, and objective tasks that need to be accomplished. NLP applications act like the right brain hemisphere, executing the more intuitive, thoughtful, and subjective functions. RPA drives the implementation as the muscle, completing the loop to accomplish the objectives, and targets the left brain, the right brain, or both. ML acts as the layer that sits behind all these technologies, and enhances the output further by giving machines the ability to remember and learn from patterns or behavior of the engaging stakeholders, gradually eliminating manual intervention completely.
Here's a simple example to demonstrate this process in TA: NLP applications learn about candidates – say from resumes, social media, etc. – to help analytics systems evaluate and predict best fit candidates from the information learned. RPA then reaches out to the shortlisted candidates. And all the while, ML technology carefully observes and documents everything to train the systems for better future use.
 What's on the Immediate and Near Horizon?
While some TA functions and tasks have already been automated, our research suggests that within the next five years, over 50 percent of them can be further digitalized leveraging next-generation technologies. The applications of these above technologies in TA are many-fold – AI-based sourcing and screening; psychometric, behavioral and gamified assessments; chatbot-driven candidate communication; and cultural fit, future performance, and attrition prediction – to name just a few.
The ultimate aim is to simultaneously engage and win quality hires, leave a lasting candidate experience, and remove all manual, non-core functions from recruiters' and hiring managers' plates.
The time is right for taking a holistic technology-driven revamp of TA functions to stay ahead of the curve in the quest for winning talent in a market that is agonizingly short of quality talent!
Click here for a detailed view on the next-generation technologies shaping TA. And here for a deep-dive into the process and technology digitalization potentials in TA.