Last year when I wrote a blog on how AT&T was betting on its network legacy to win in the cloud, I dropped a hint as to how cloud was turning out to be a melting pot for service providers with disparate legacies.
In fact, all broad categories of service providers approached cloud in their own unique way. On one end of the spectrum were new-age service providers like Amazon Web Services, (AWS), which pushed ahead with its public cloud concept. On the other end, some traditional service providers simply brushed aside the hysteria associated with cloud. In that vein, quotes such as the following ensured that cloud got media coverage even outside technology space, inciting (ironically) even wider interest on this topic.
2008: Oracle's Larry Ellison on cloud – "When is this idiocy going to stop?"
2010: HCL's Vineet Nayar on cloud – "Cloud is Bullsh*t"
On Wednesday, when Larry Ellison explained that Oracle's cloud strategy is focused internally on developing cloud solutions (and deviating from its usual acquisition strategy), the debate came full circle, demonstrating that service providers have indeed moved beyond rhetoric on cloud.
Cloud-based strategies (go-to-market, solutions, pricing models, IP, etc.) are in place and buyers are increasingly engaging service providers on cloud. For example, per service provider responses to a recent Everest Group survey, cloud-based services now constitute five to 15 percent of the scope of infrastructure deals being signed.
As a result, the time is now ripe to shift the discussion from cloud providers to cloud services buyers. As enterprises contemplate moving a larger share of their IT spend to the cloud, their efforts invariably focus on the following two considerations:
Evaluating the opportunity cost (total cost of ownership, or TCO) of cloud adoption
Evaluating the cloud capabilities of service providers
While TCO evaluation models are still maturing and are currently situation dependent, provider capabilities and standards have matured enough for buyers to benefit from research data.
Going back to my earlier comment on service providers with disparate legacies…following is how Everest Group's IT outsourcing team depicts a sampling of the melting pot of cloud service providers: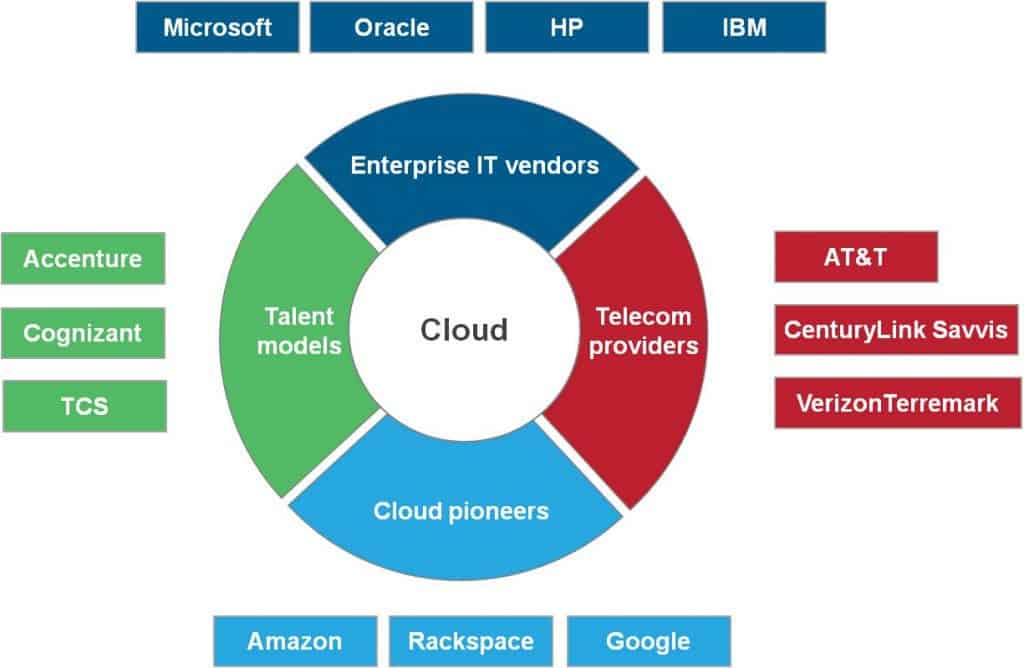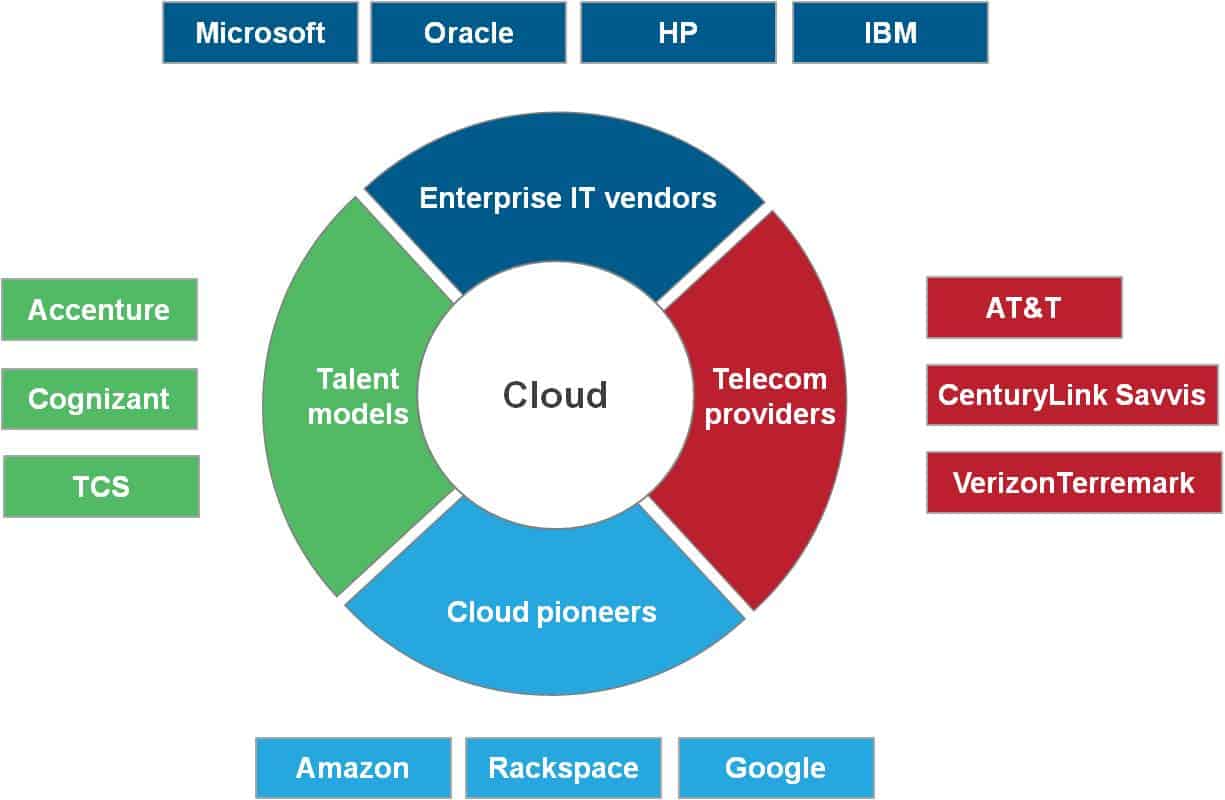 IT buyers' incremental approach to cloud adoption has led service providers to reinforce their legacies, and develop and/or acquire cloud solutions around them. Most of the cloud deals we have analyzed were existing service agreements wherein a cloud service component was introduced either as a value-add from the service provider or per a specific request from the buyer. Hence, as the above picture illustrates, all service providers are now in earnest trying to carve out their own niches in the cloud services market – through solutions, partnerships, technology, or asset ownership.
Based on our interactions with a wide range of buyers, it is clear that cloud will increasingly constitute up a major portion of large enterprise deals in the next five years. The following illustration summarizes those discussions: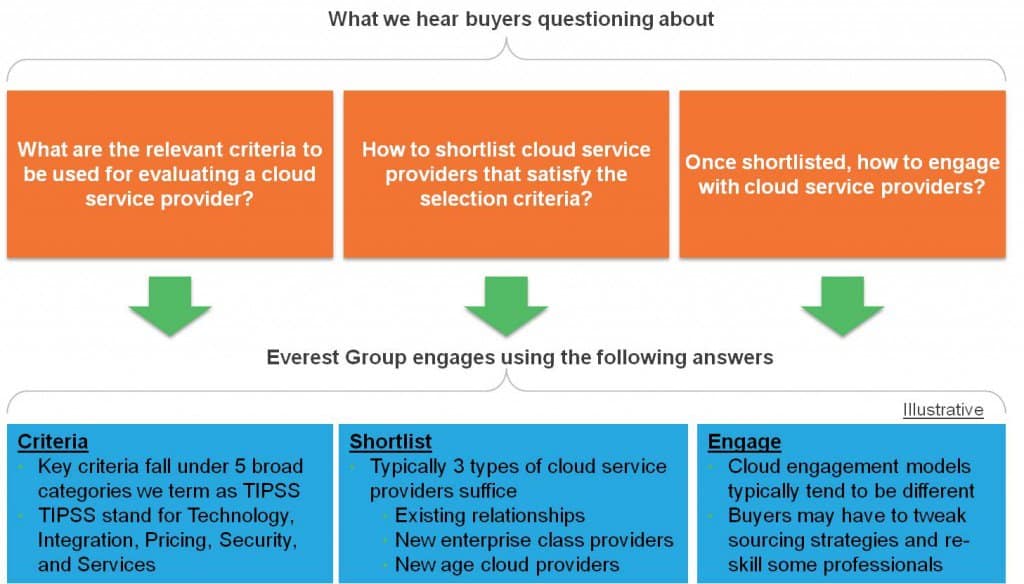 Everest Group has embarked on an initiative to help buyers answer the above questions in order to assist them in achieving their overall sourcing goals.
Watch this space for more details on this new area of research.