As cloud adoption becomes mainstream, enterprises are demanding different value from their cloud deployments – some are driving transformation, others to support digital development, and others for other purposes.
Digital adoption, in particular, is pushing cloud services boundaries in terms of their role in the broader ecosystem. However, different enterprises continue to adopt cloud services uniquely, based on their requirements. Not all consider it to be in their top-3 investment priorities, despite believing that cloud is of strategic importance. This disconnect stems from the fact that enterprises are at different maturity levels from cloud-adoption perspective, especially to drive digital transformation.
This report analyses the key trends in cloud services market, how cloud fits into the broader digital agenda of enterprises, which industries lead cloud adoption, and what are the major cloud services deal trends.
Below are some of the compelling insights from this research.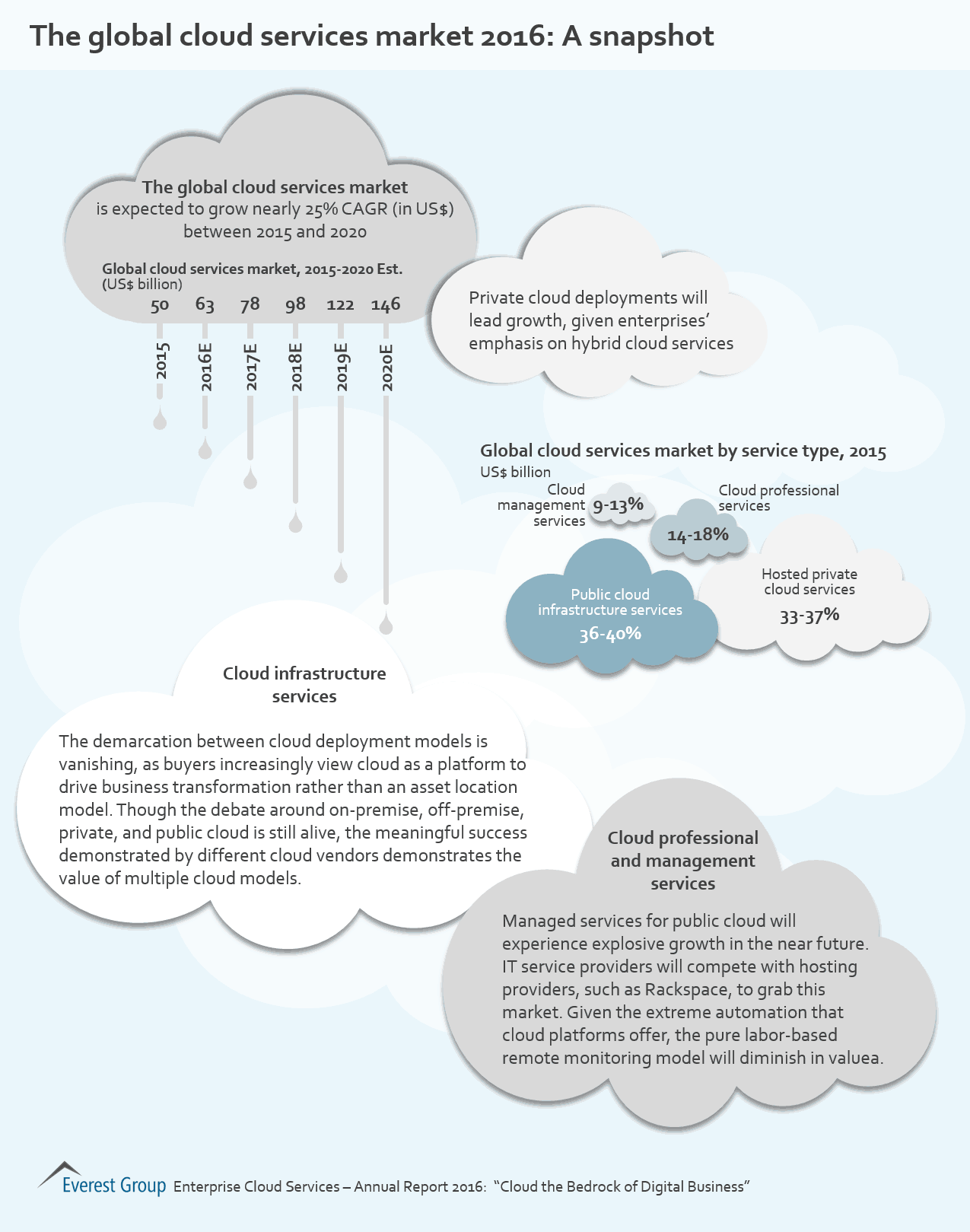 ---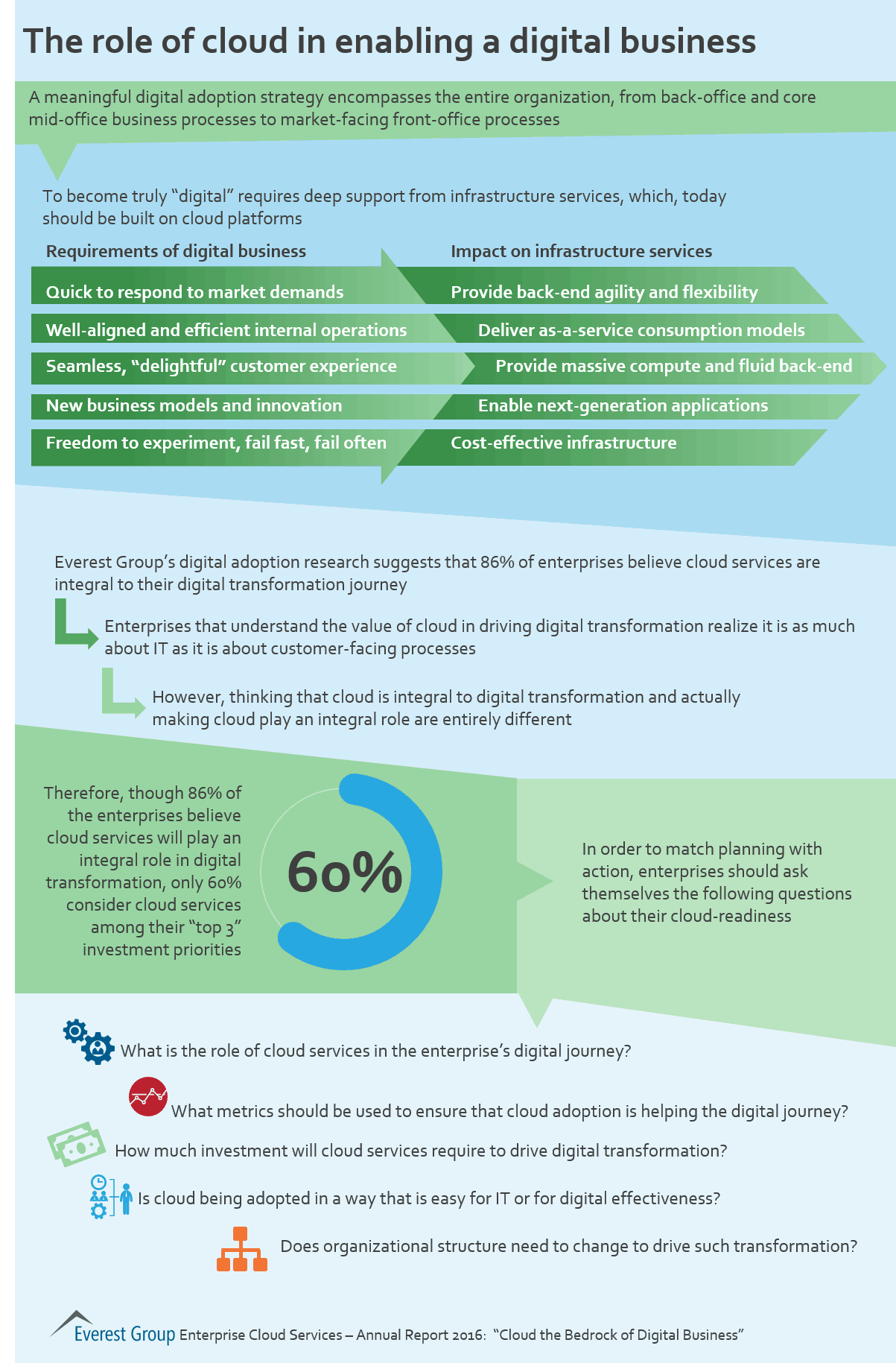 ---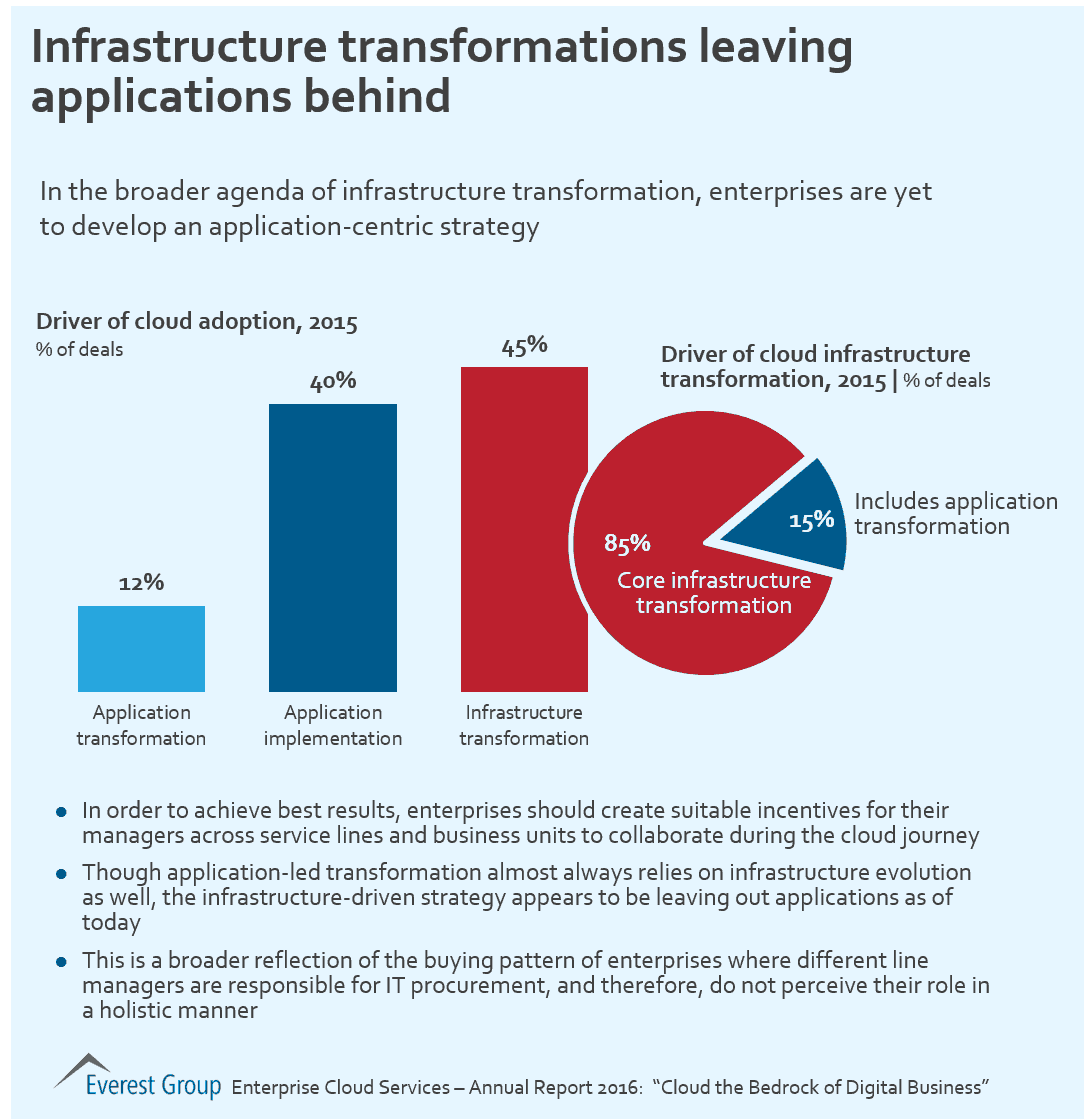 ---