Everest Group research indicates that the nature of the global services industry is shifting as the market matures, resulting in substantial change for service providers, buyers, and Global In-house Centers (GICs). Technology, in particular, is having significant impact on the market, disrupting everything about how, when, and where services are being delivered.
Our most recent Market Vista report, Market Vista™: Global Services 2015 Year in Review – A Maturing Market Facing Disruption, offers an overview of the developments that took place in the industry in 2015, highlighting key trends and drivers pertaining to GICs, offshore/nearshore locations, service providers, and outsourcing transactions. We looked ahead to 2016, as well, analyzing the implications of current trends for market participants in the coming year.
Below are some of the most intriguing insights from this research.
---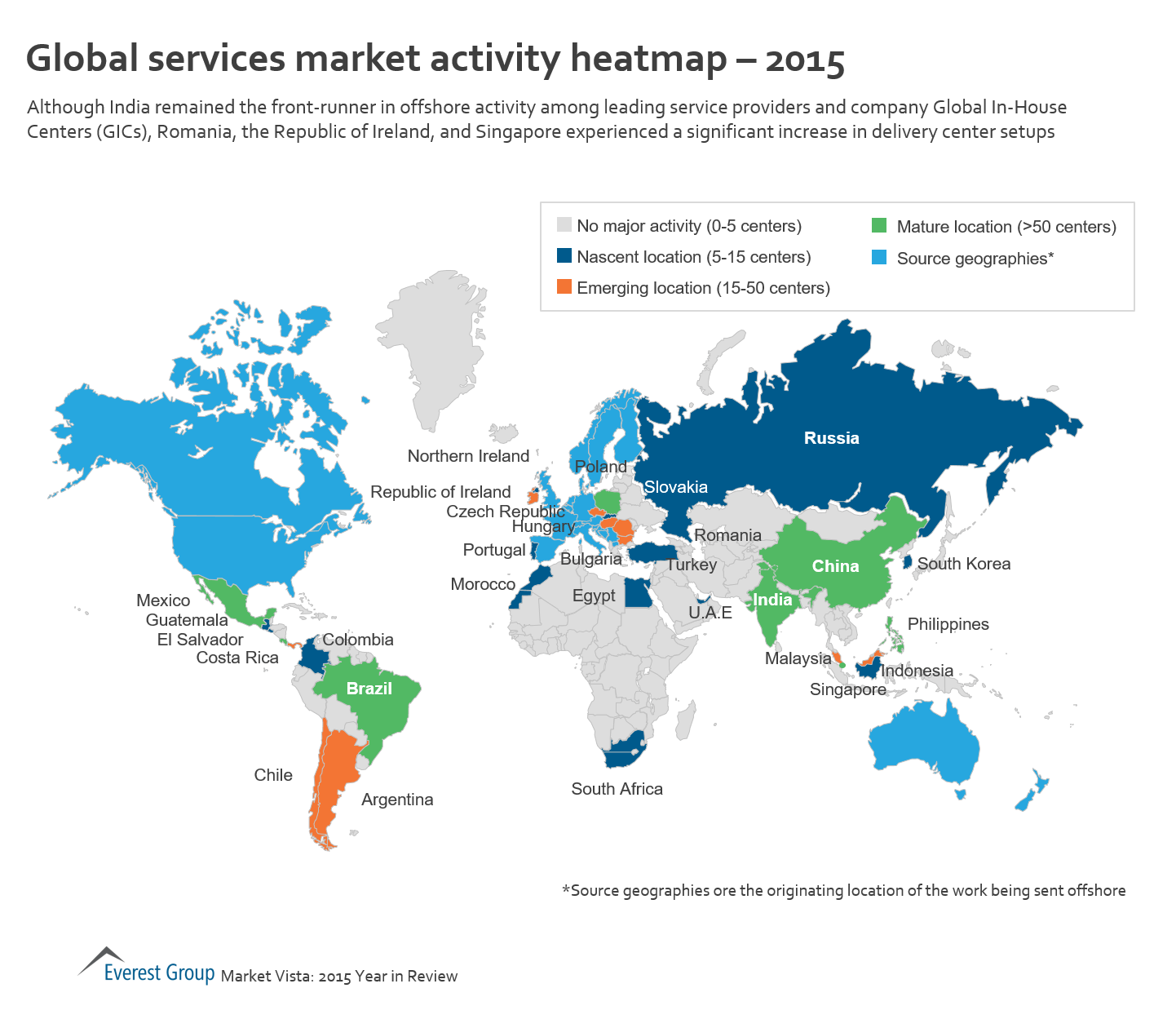 ---
---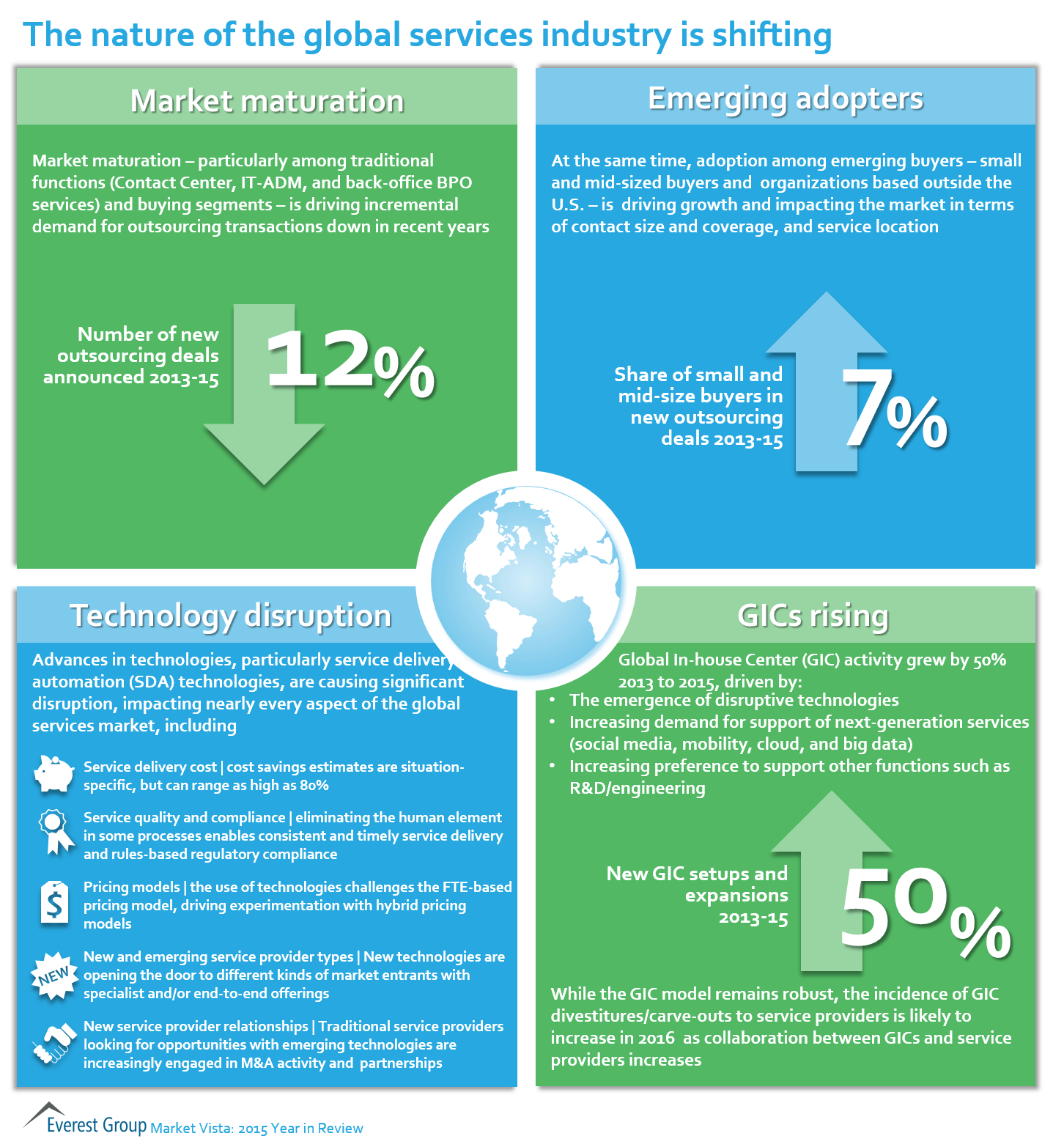 ---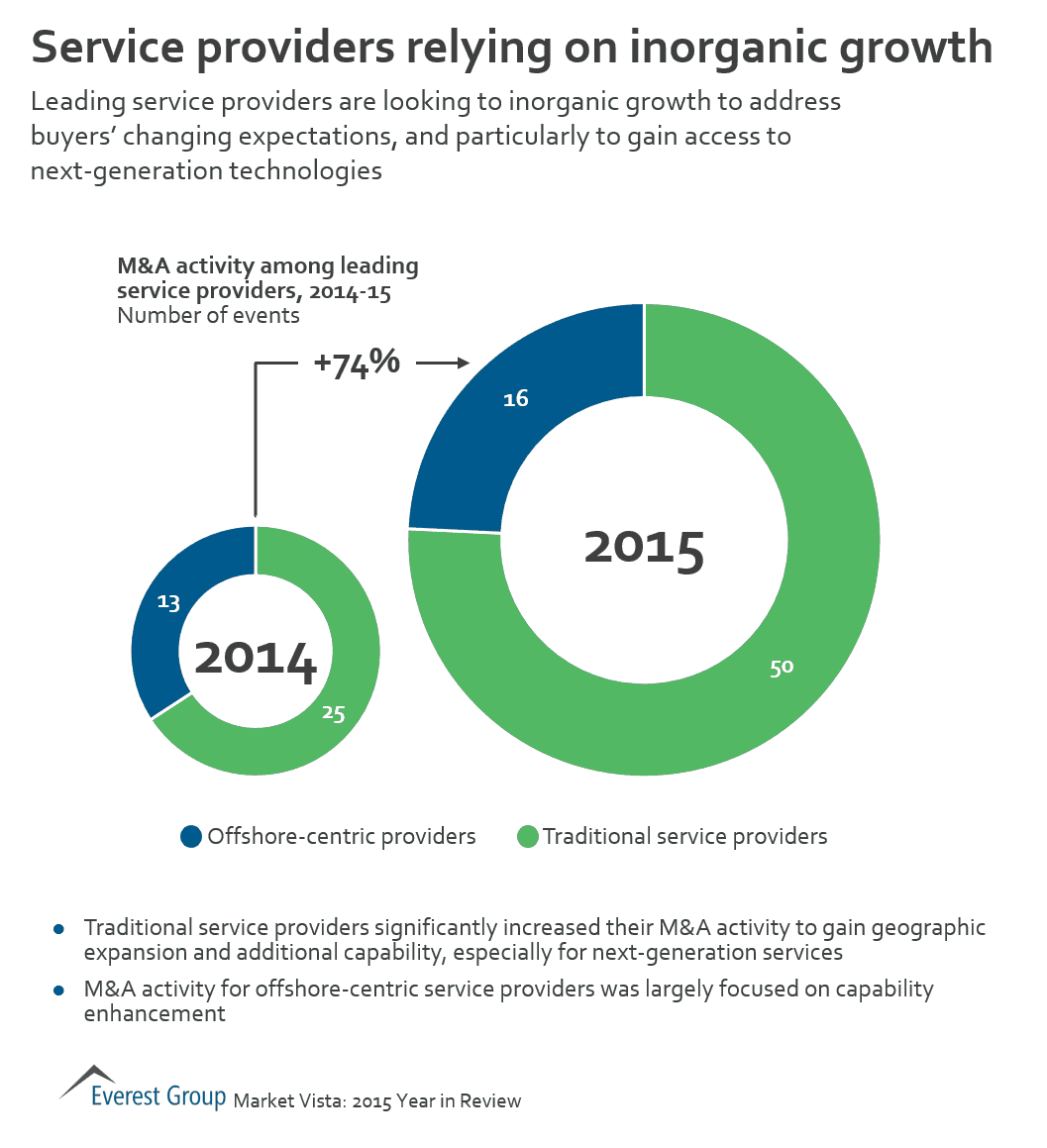 ---