The economic downturn following the financial crisis of 2008 forced companies to look at their internal costs and find ways to rationalize spend on various business activities. Recruitment was quickly identified as an area ripe for significant cost cutting, and in subsequent years Recruitment Process Outsourcing (RPO) was widely adopted by enterprises.
While cost reduction had long been RPO buyers' main aim, in recent years they've been facing another set of problems – talent shortage and hard to fill roles.
Employers are always on the lookout for better candidates with niche capabilities. However, these desirable employees can be hard to find, especially in a timely manner. To fulfill their hiring requirements, many employers hire contract or offshore recruiters. Unfortunately, hiring additional contract recruiters results in additional expenses, and offshoring results in loss of personal touch. And in both cases, the recruiters spend a substantial amount of their time on transactional tasks, rather than on professional recruiting activities.
The answer to this problem is robotic process automation (RPA). RPA is being used to automate a wide variety of repetitive, low touch recruitment-related tasks and processes including data entry and validation, file and data manipulation, multi-format message creation, web scraping, text mining, workflow acceleration, etc. Through RPA, the productivity of the recruitment team can be improved manifold, resulting in better and faster hiring.
Processes where RPA can be leveraged to improve the effectiveness of the recruitment process: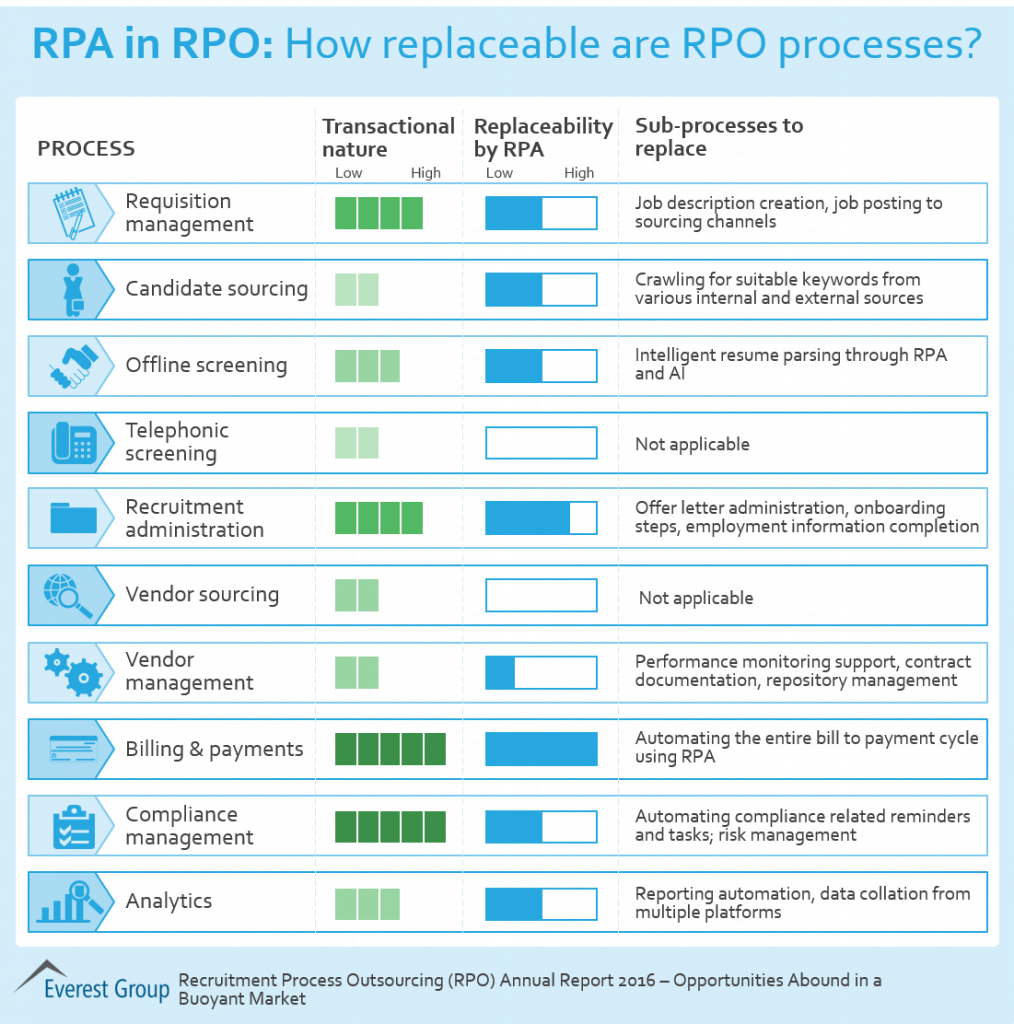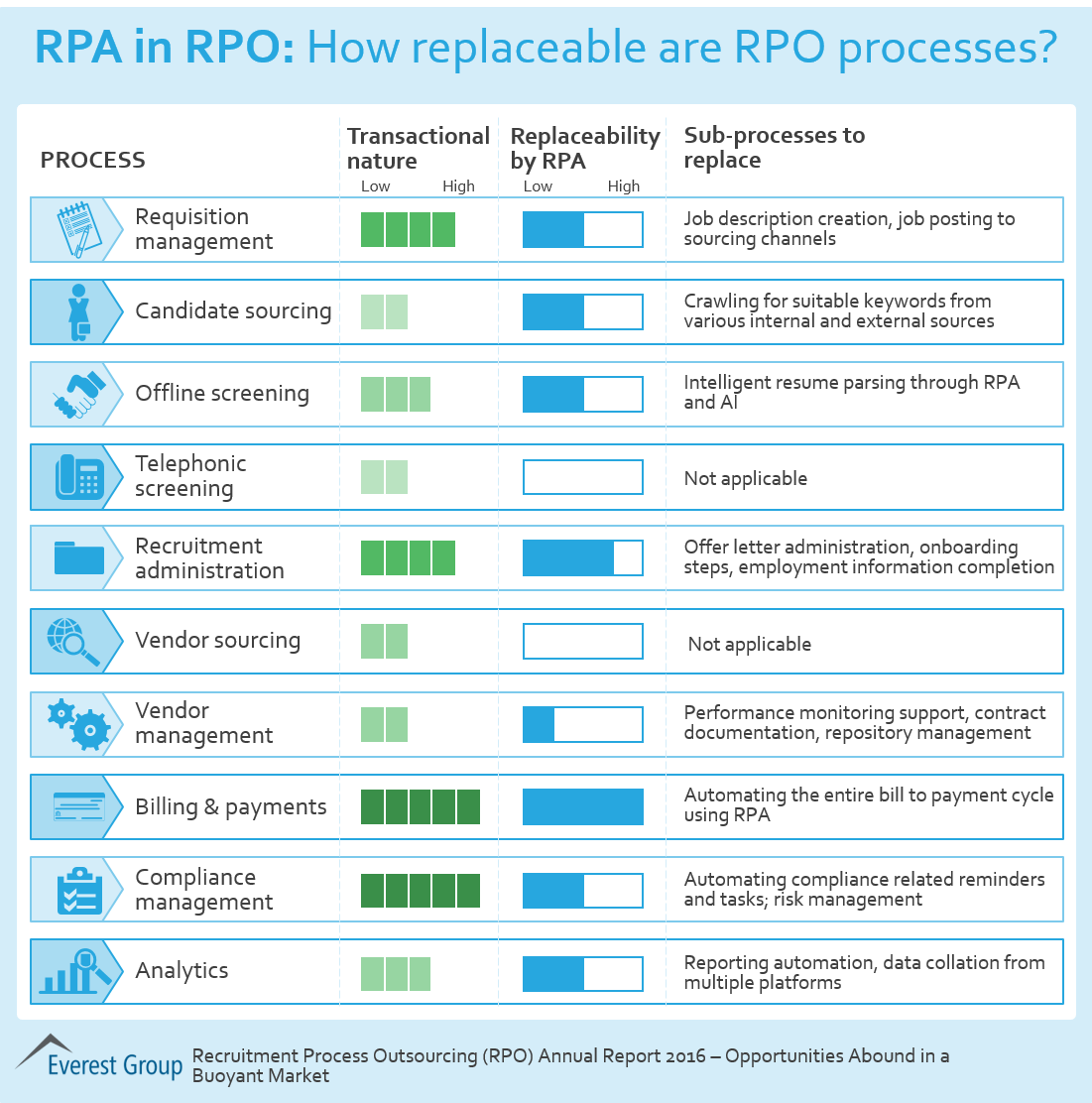 There's little question that RPA helps reimagine the whole recruitment value chain. RPO providers and buyers that make investments in RPA, and automation in general, thereby enabling their recruiters to handle the professional aspects of recruiting, will differentiate themselves by more quickly and efficiently identifying, securing, and onboarding the most desirable candidates.
For more information on how RPA can improve various recruitment-related processes, please refer to Everest Group's RPO Annual Report, 2016.