All types of artificial intelligence (AI) technology – from machine learning to natural language processing to cognitive computing – are being leveraged by enterprises to drive better customer experiences and process efficiency. Based on our market research, more than one-third of enterprises have prioritized adoption of AI-powered customer experience management (CXM) solutions in the next two to three years.
Contact Centers Looking for Value in AI Face Numerous Issues
Lack of stakeholder buy-in: Implementation of new technologies can be a barrier for firms that have made substantial investments into existing technologies and agent skill sets
Workforce resistance: Agents may be afraid that their jobs will be at risk, which in turn discourages use of AI technologies
Poor data management: Most data currently resides in siloes, which makes it very difficult for firms to leverage it to train AI systems, and results in suboptimal returns.
Despite these challenges, AI can be a key contributor to upping organizations' competitive capabilities in the contact center space.
Three AI Benefits in Contact Centers
Enhanced customer experience: AI can help steer conversations in the right direction through real-time sentiment analysis, and deliver personalized recommendations. Consider, for example, a situation wherein AI informs the contact center agent that a telecom customer, who has called for billing clarification, can save money by opting for an international roaming pack as he/she travels abroad frequently.
Enable highly skilled talent: AI can be leveraged to monitor agent behavior and recommend training to enhance individual agent productivity. It can also ensure process compliance through regular prompts when agents are interacting with customers.
Drive process efficiency: AI-based bots deployed in the back-office can tap into the large volumes of data available for analysis to anticipate customer needs and smart route the request to the best fit agent.
But, to derive real, tangible, sustainable benefits from AI, we recommend enterprises carefully address the following considerations when attempting to operationalize their AI deployments.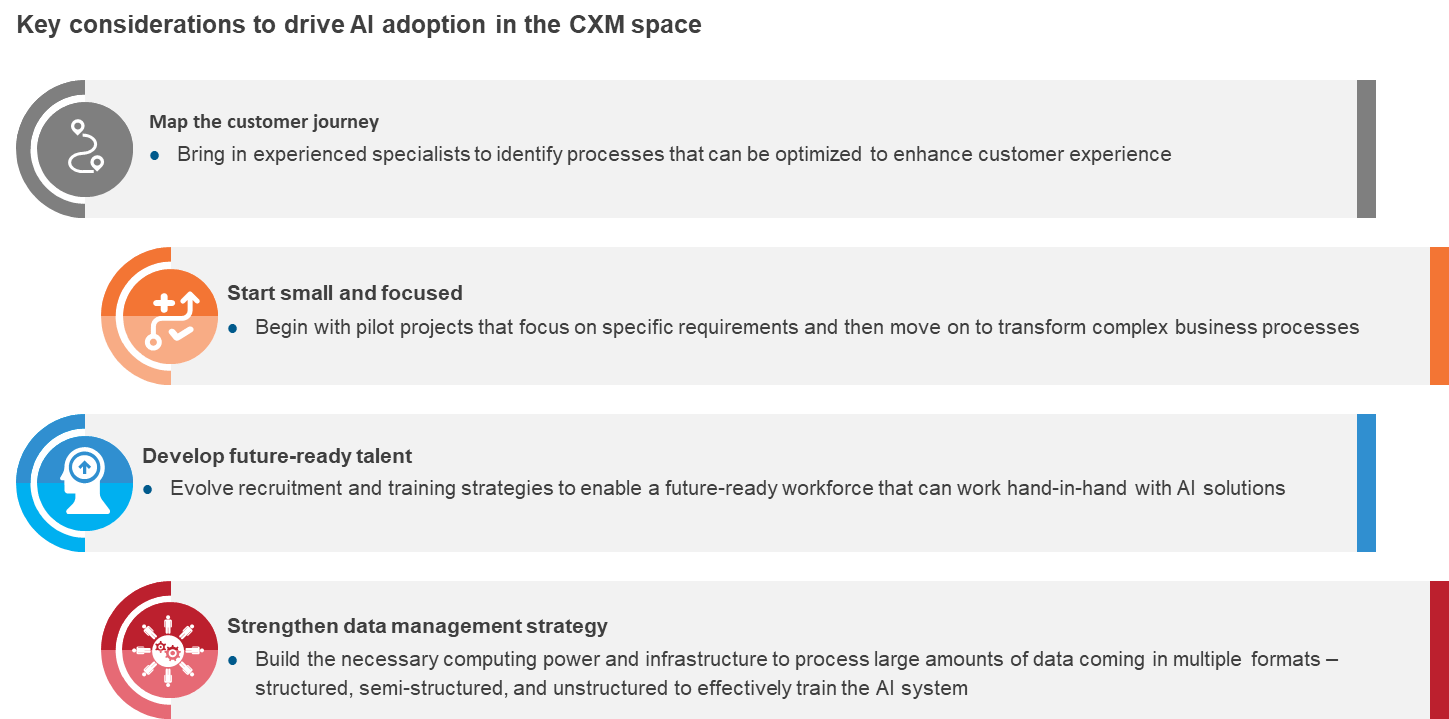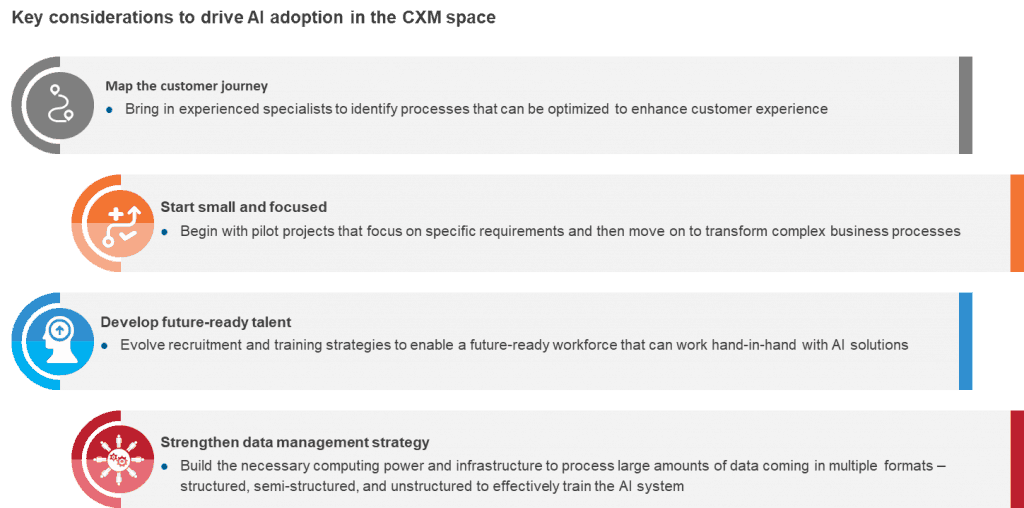 There's no question that AI is a key enabler in driving personalized, targeted customer service. But how enterprises embrace it will mean the difference between also-ran and game-changer status.
To hear more about how some of the leading brands are strengthening their customer experience delivery, the role of next-gen technologies, and how the Philippines' contact center industry is matching the pace of the global industry-wide disruption, we invite you to join us at the Contact Center Association of the Philippines' annual Contact Islands conference on July 25 and 26.
Everest Group is the knowledge partner for this annual event, and two of our executives – Eric Simonson and Karthik H – will be moderating plenary sessions.