In the beginning of the digital revolution, GICs were primarily used as hotspots for analytic services. But in their quest to deliver more value-added services to the parent organization, many are accelerating their ability to serve as strategic innovation partners by significantly expanding their portfolio of digital-focused activity. In fact, our most recent Market VistaTM report showed that digital activity in new setups and expansions jumped 900 basis points between Q4 2016 and Q4 2017.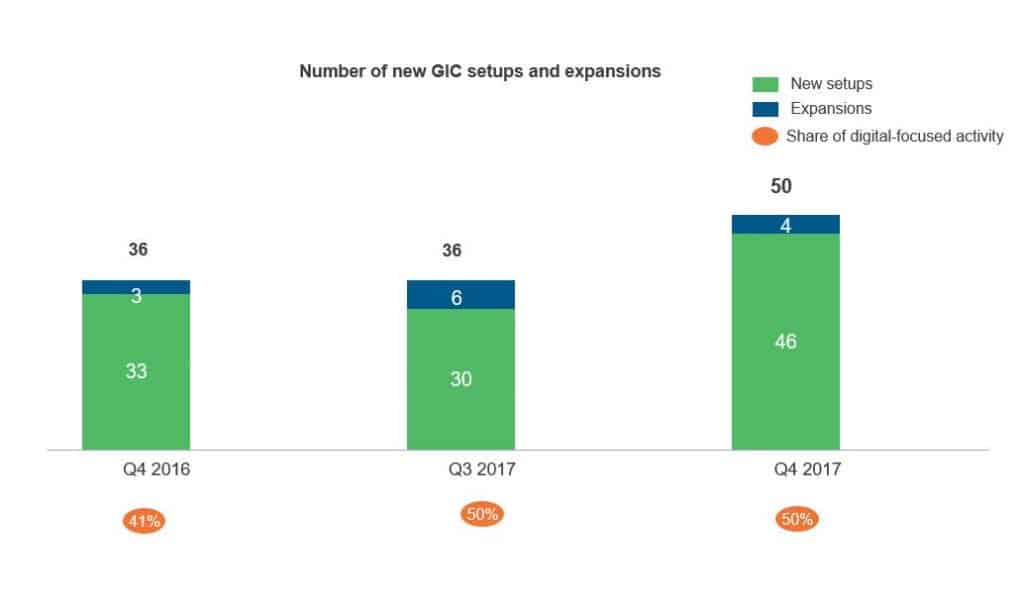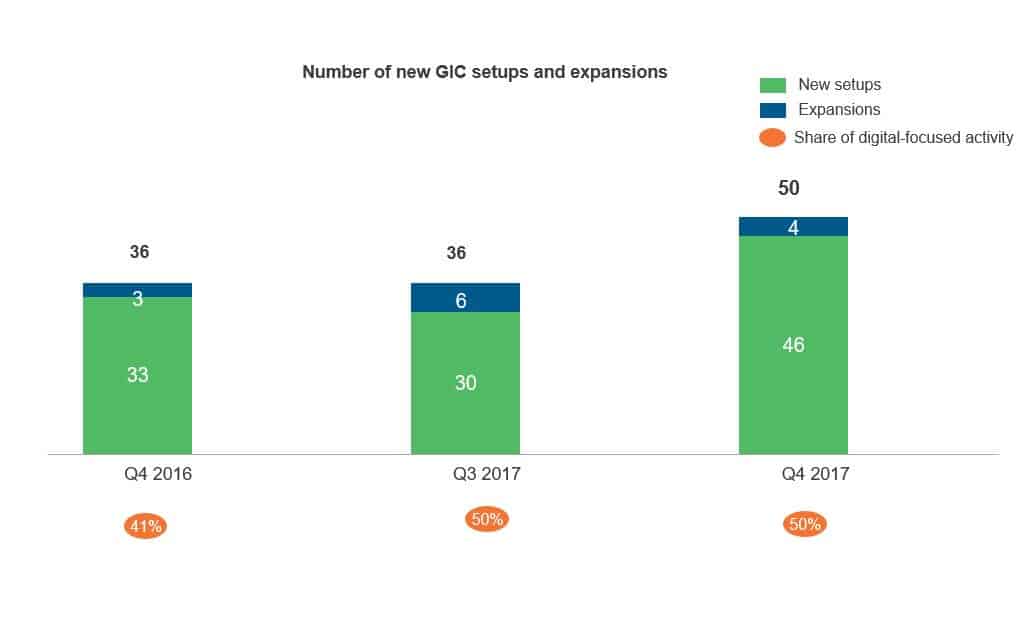 Like most organizations dipping their toe into the digital pool for the first time, GICs initially focused on automating processes through technologies such as Robotic Process Automation (RPA). However, in last couple of years, they have also started leveraging Artificial Intelligence (AI) to improve in areas such as customer experience, operational efficiency, risk management, and development of digital products and services for the market. After realizing the benefits of RPA and AI, some of the mature GICs are also now testing the waters for cognitive computing.
Here is a sampling of the digital use cases coming out of today's GICs: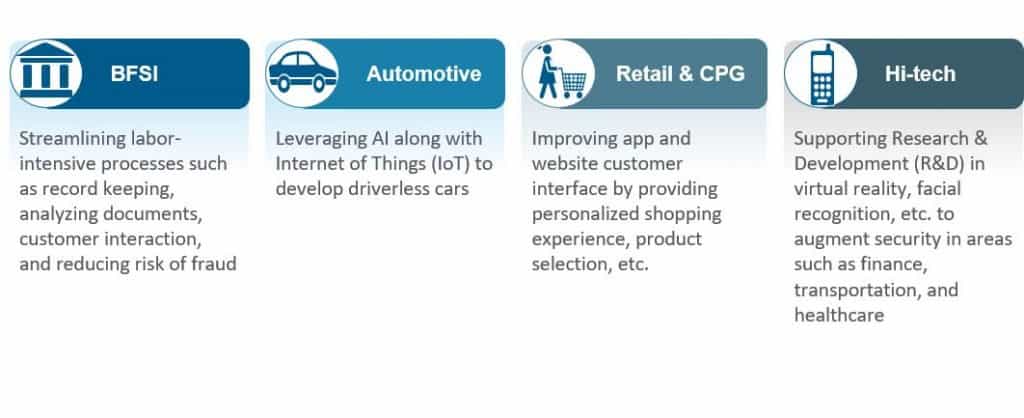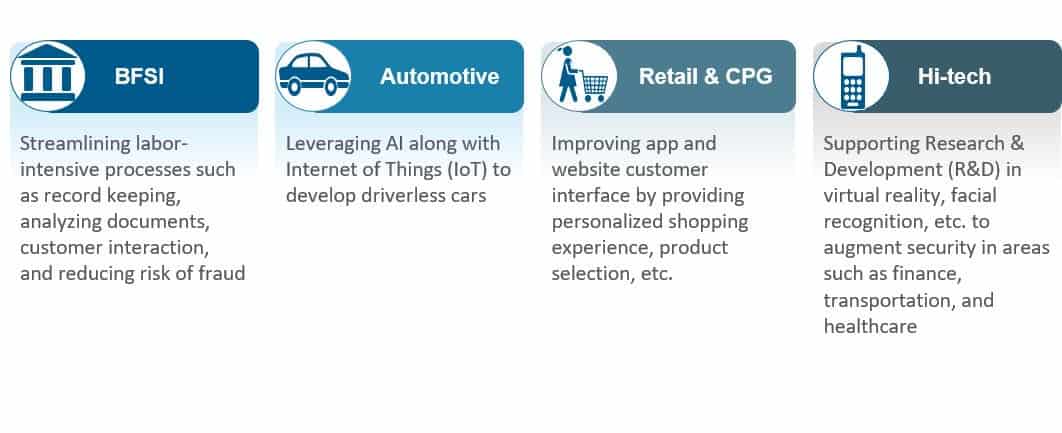 Of course, changes and challenges abound in the rapidly evolving digital environment. Here are several that will impact GICs in 2018.
War for talent: Although they're upskilling/reskilling their existing workforce, GICs will still need external talent for critical skills such as intuition and innovation, design thinking, pattern recognition, leadership, and problem solving. They'll struggle to find this talent due to demand-supply imbalances.
Ecosystem partnerships: We expect GICs to accelerate their technology adoption through increased partnerships with service providers, technology vendors, start-ups, and educational institutions to deliver new forms of value, such as innovation, automation, and speed to market.
Delivery locations beyond India: While India will remain a favored location for enterprises to introduce new technologies, our GIC market activity tracking (see our recently released Market VistaTM report) suggests that other locations such as Brazil, Ireland, Israel, Romania, and Singapore may gain traction in near future. Israel is already progressing to support a range of digital functions such as IoT, AI, and data analytics for customer experience and cybersecurity services.
There's no question that GICs have the ability to drive the digital agenda for their enterprises. To gain a deep-dive understanding of how they're doing so today, and what they plan to do in the near future, Everest Group is conducting an online survey. This first-ever assessment will be based on our proprietary Pinnacle ModelTM, which identifies what the best performers are doing to achieve strategic business objectives and deliver increased value. We invite you to participate in this survey.