The shift towards a "digital-first model," in the wake of technology-led disruption, has given GICs an opportunity to become strategic entities that can drive innovation across the enterprise, instead of an arbitrage-first-oriented low-cost set-up delivering back- / middle- office services at scale. A very positive move for GICs and the enterprises they support.
Robotic Process Automation (RPA), among other digital technologies, is gaining popularity across enterprises and GICs thanks to its many business benefits. And enterprises are increasingly leveraging their GICs to drive RPA usage. This is largely driven by factors such as GICs' tighter integration with the core business, increased endorsement from the enterprise, shift toward insourcing, higher visibility to enterprise leadership, lower costs, and availability of talent.
So what factors enable best-in-class GICs to drive RPA programs successfully? We've identified eight: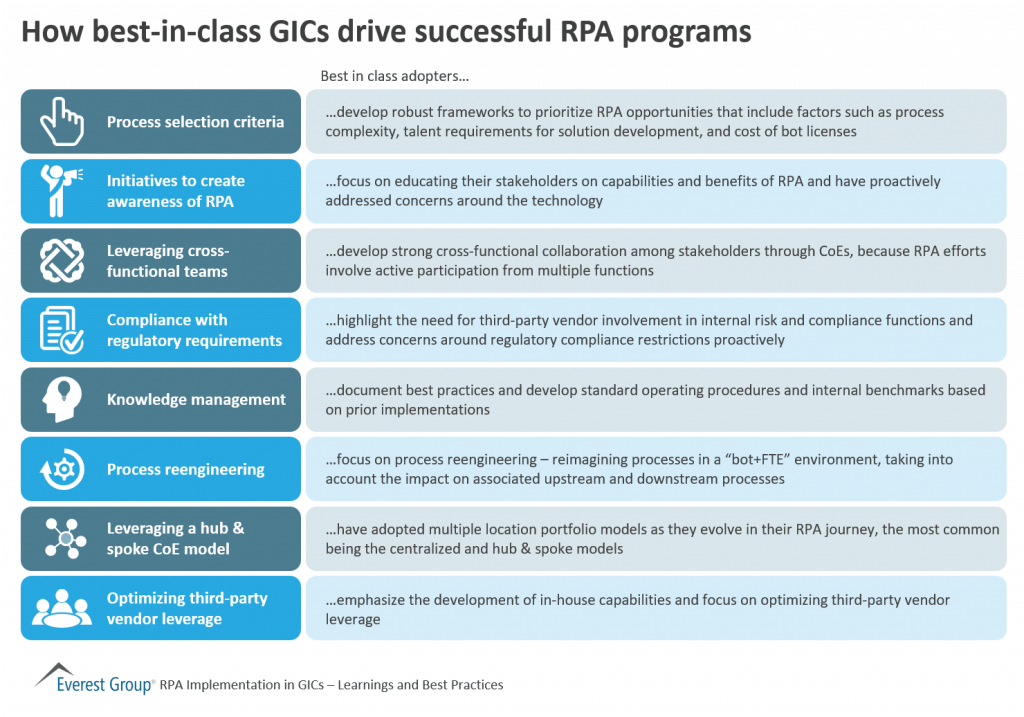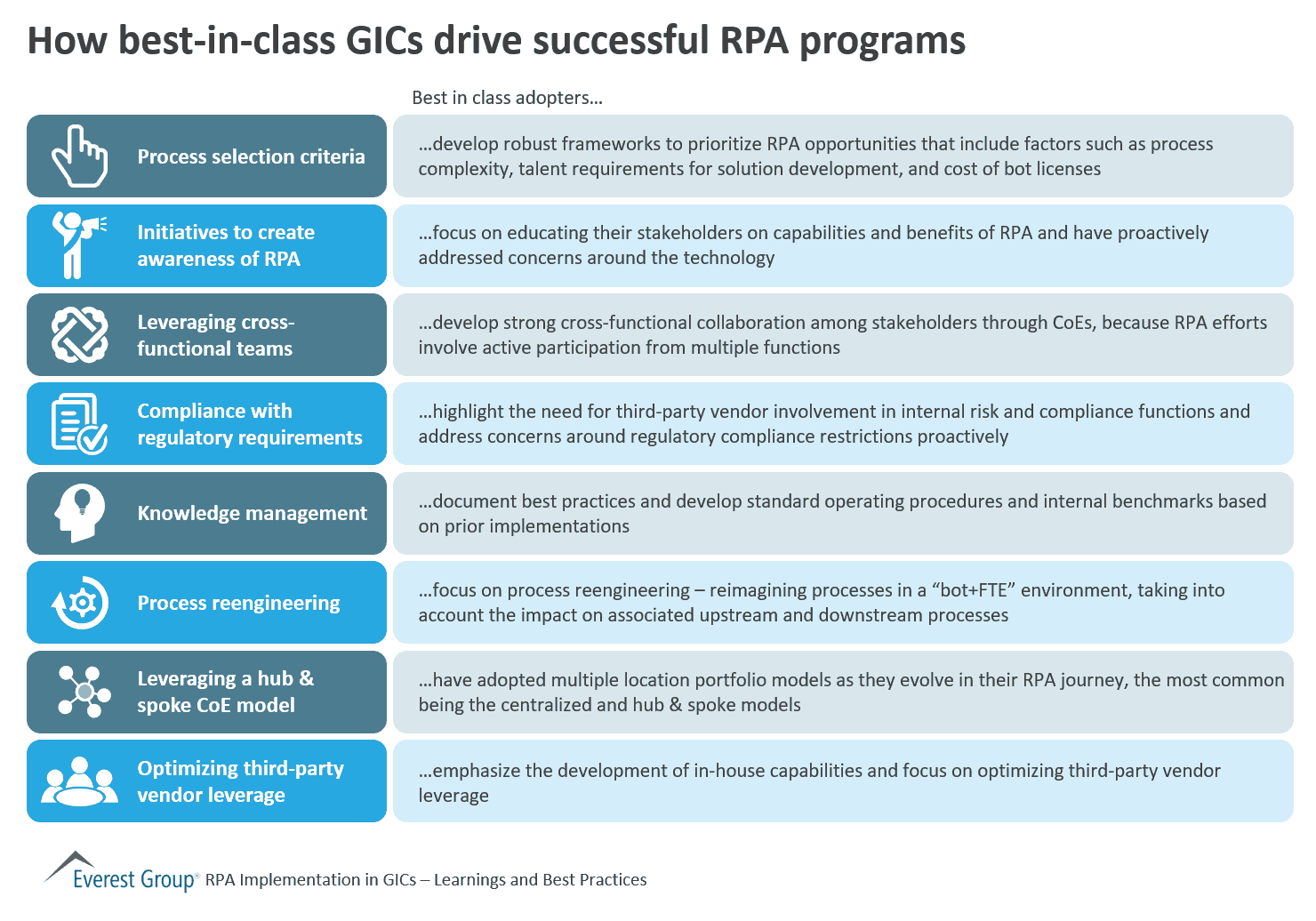 Successful GICs, through dedicated RPA CoEs, have gone beyond exploring RPA technology for in-house consumption. From educating various stakeholders across the enterprise on capabilities and benefits of the technology, to executing RPA solutions across functions and locations, these CoEs are playing a key role in transforming processes across the enterprise. CoEs in best-in-class GICs have gone a notch higher, and are focusing on creating an ecosystem that enables businesses to independently explore RPA opportunities.
While GICs are well positioned to drive RPA across the enterprise, successful implementation requires dedicated focus on factors including governance and business continuity. They must also be on the lookout for advanced technologies, such as AI and cognitive, that can augment existing RPA technology and enhance overall automation business benefits.
To learn more about the best practices employed by best-in-class GIC adopters of RPA, please read our recently published report, "RPA Implementation in GICs – Learnings and Best Practices." We developed it based on interactions with 100+ global enterprises' GICs and a range of automation technology vendors.
If you are driving RPA from your GIC, I'd love to hear your story. Feel free to share your opinions and stories on how your GIC is evolving in its RPA journey directly with me at [email protected].
And/or, join in on our research on how enterprises design their GIC journeys to drive their enterprises' digital agendas. Click here to take the survey; responses will, of course, remain anonymous.