A rapidly evolving business environment is causing the global banking industry to rethink the way it leverages technology. Market growth objectives post the recession, the desire to create a globally integrated multi-channel environment, and managing the complexity of new products are placing increasing pressure on global banking institutions to move toward a "bank of the future" paradigm. The transition to this future state requires banks to realign their technology environment and, more importantly, their IT applications portfolio. Recently released Everest Group research report, IT AO in Banking – Trends and Future Outlook, highlights the key drivers causing this evolution. Following is a summary of the three most noteworthy trends we identified:
Increasing focus on customer-centricity: How does the "bank of the future"communicate with its customers? The recently unveiled technology-studded concept branches of Barclays and Citibank offer us a preview.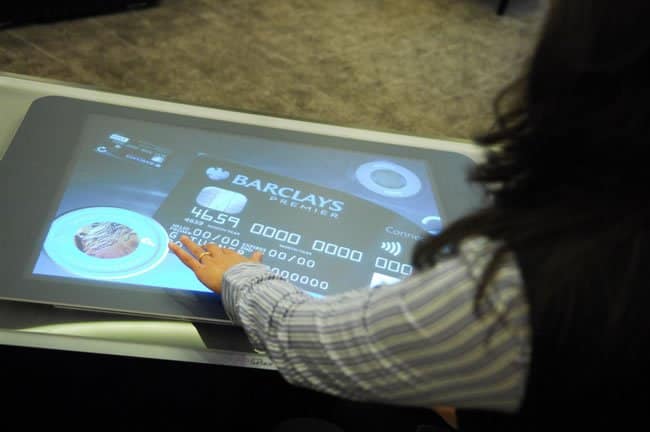 Barclays' flagship Piccadilly Circus branch in London went high-tech in December 2008 with multiple types of cash machines, an interactive video wall, a floor staff equipped with tablet PCs, and a "premier lounge" with Microsoft Surface technology. Citibank unveiled an even more tech-savvy branch in New York's Union Square in December 2010, featuring interactive iPad-style "sales walls" that allow customers to purchase the bank's products through a flip-friendly, touch-screen interface. Other high-tech features include Wi-Fi access, enhanced-image ATMs to deposit checks without envelopes, and 24/7 video chat station for speaking with a customer services representative.
The clear, common underlying theme behind the extensive use of technology at these banks of the future is improving the customer experience. That said, the bank of the future is not just about having high-tech feature-packed branches; it is also about being in contact with the customer through other channels such as the mobile and Internet. Some banks are using Web 2.0-based technologies to service existing customers and reach out to new ones. ABN Amro, ING and Rabobank all have dedicated web-care teams that communicate with customers through social media. Banks are also striving to provide customers with a uniform and convenient banking experience across channels, be it physical branches, web portals, or mobile devices.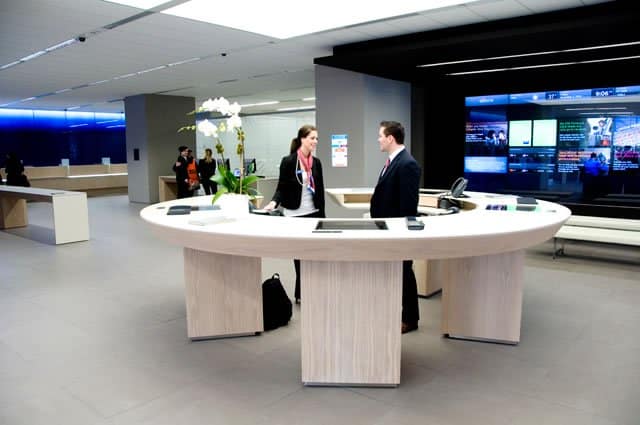 Managing complexity in banking operations is becoming exceedingly important as banks' operations expand and the regulatory requirements become tougher. Frantic M&A activity during the recession and the subsequent foray of banks into newer markets such as the Middle East, Africa and Asia, have created large banking entities with many disparate systems that require integration and standardization. Banks are striving to create a unified view of the customer by integrating complex customer data from across geographies and product lines in order to address risk and improve sales effectiveness.
The regulatory environment today is also tougher than ever before. Regulations such as Basel III (which will be phased in from 2013 to 2019 globally), the U.S. Dodd-Frank Act, and the reverse stress-testing requirements for banks in Europe all require banks to be on top of huge volumes of customer data and process it real-time to assess risk. This will require most banks to upgrade their IT backbone, with a special focus on data management and analytics.
Improving profitability has, expectedly, become an important driver against the backdrop of the pressures brought on by the financial crisis. Banks are continually striving to remove redundancies in operations, improve business efficiencies, and achieve cost savings especially in the middle- and back-office activities. Technology outsourcing continues to be a key enabler of all these goals. Cloud adoption is another emerging opportunity by which banks can meaningfully reduce their IT costs and complexity.
Technology is widely regarded as the panacea for addressing the challenges associated with all these themes of customer centricity, complexity, and profitability. Technology is fast changing the way consumers do banking and the way banks do business. Banks are banking big on technology to prepare for the future today, and tomorrow's IT services leaders are working fervently today to lay the groundwork.
---
Related Reports: