IT infrastructure environments are getting increasingly complicated to manage, particularly because enterprises are adopting agile delivery models – e.g., cloud and as-a-service – to meet the dynamic needs of their digital businesses. As assets proliferate, process complexities rise, and management costs escalate, enterprises realize the need for a more coherent, strategic approach to automation to regain control. This renewed focus of automation within IT infrastructure services has new-found implications for IT service providers.
Service providers stand to derive significant cost and productivity benefits from, and showcase value within engagements through, automation. That said, revenue cannibalization is a short-term outcome for which they need to brace. However, this comes against the backdrop of a highly competitive pricing environment and enterprises' increasing insourcing initiatives. To complicate matters, the margin implications of automation can be tricky, as automation runs fundamentally contra to the arbitrage-driven margin model.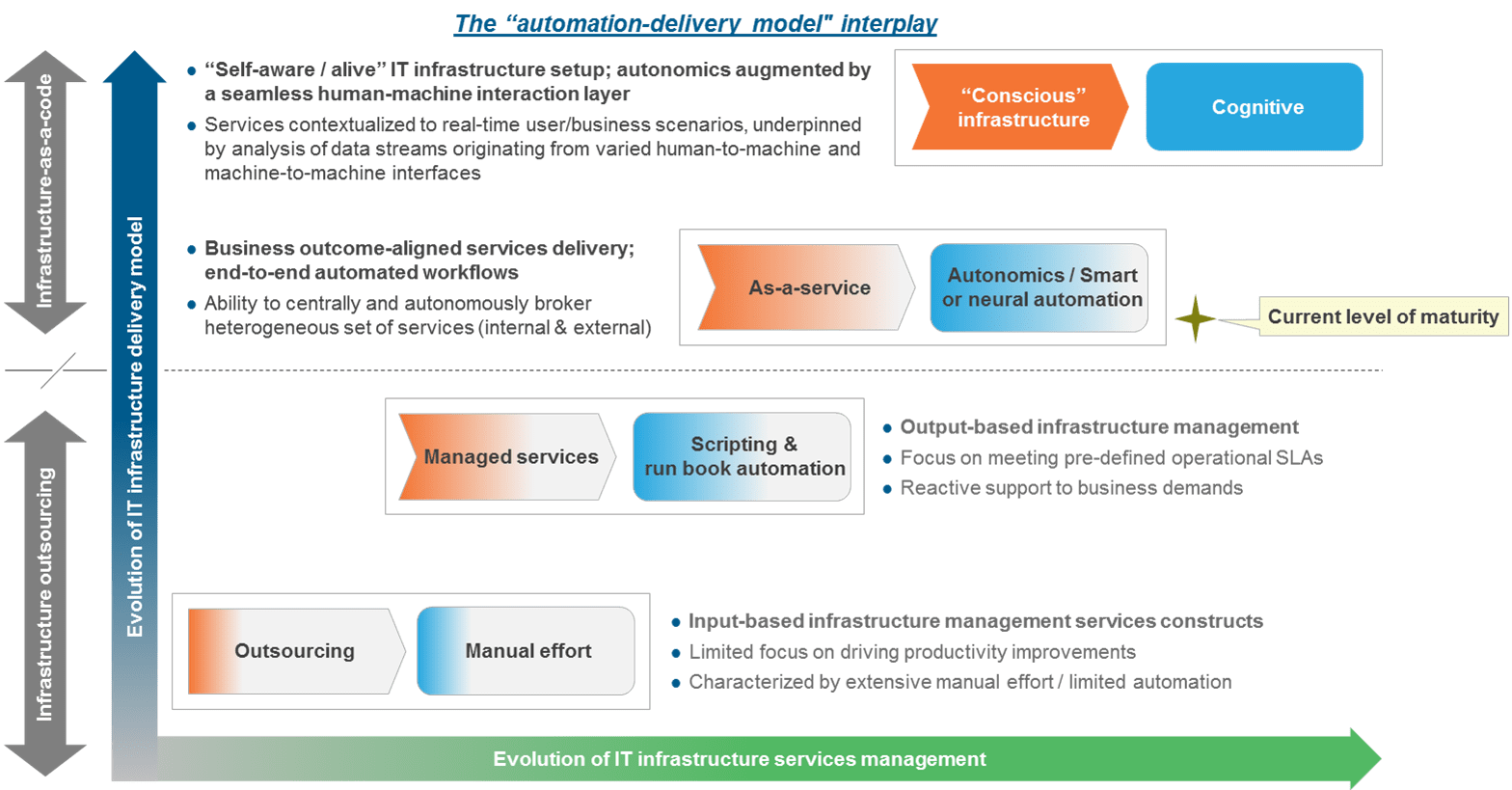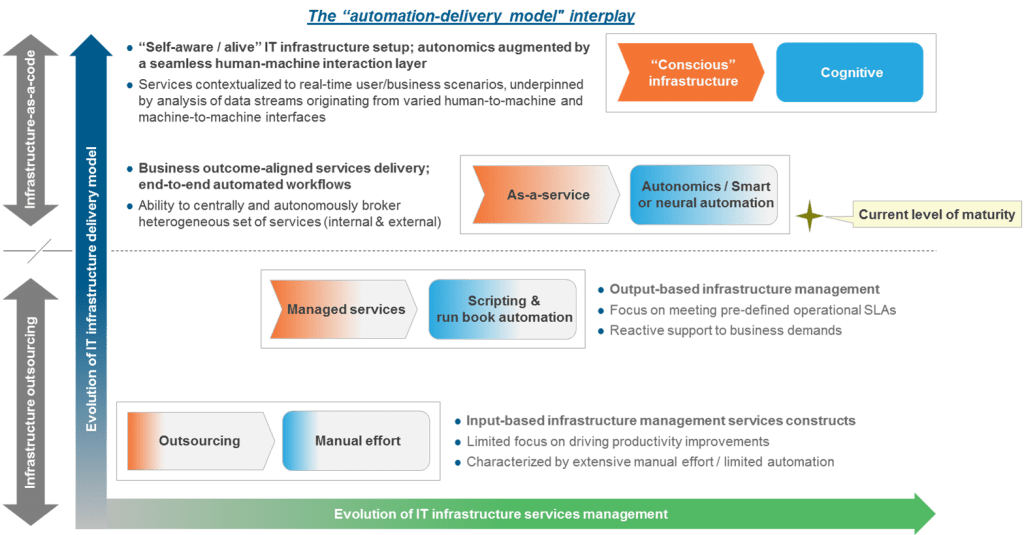 It's time to get running and cut the fat…
Service providers lagging in industry growth will be caught in a vicious cycle of margin contraction and degrowth unless they focus on reducing overhead, and make significant and prompt investments in strengthening their core delivery and account management capabilities to capture revenue run-off as a result of automation.
High-growth service providers also need to remain wary, and use automation as a growth lever without holding an excessive margin orientation in order to stay ahead of the pack. This includes firming up their strategic business model by assessing automation strategies in the context of aspirations for a product + services versus a services only play. And the answers may crucially depend on their current starting positons.
As automation stands to disrupt the IT infrastructure services space more than ever before, you can be certain we'll continue to pay close attention to developments. If IT infrastructure services helps you win your daily bread – so should you!
For drill-down and detailed insights into latest trends in the IT infrastructure services automation space, please see Everest Group's newly released report, "IT Infrastructure Services Automation – Codified Consciousness is the Future."