If you said Asia Pac, great … but do you know what APAC is particularly good at? And do you know about available alternatives beyond APAC?
We all know location is half the battle (possibly the entire battle). But location selection is difficult – it's not just about cost arbitrage, talent scalability, and sustainability, but also linguistic and cultural affinity.
The most mature location may not be the best fit for your company or your industry, and you definitely can't toss a dart and hope to find the right location.
Here's the battle plan – a map of GIC "hot spots." Need multi-lingual support? Check out Central & Eastern Europe; Poland alone delivers services in more than 34 foreign languages. Need support in the Technology and Telecom industry? You might want to take a look at MEA (Middle East & Africa). While you're there, check out Latin America, India, and the rest of Asia, too.
Click on the map to expand the image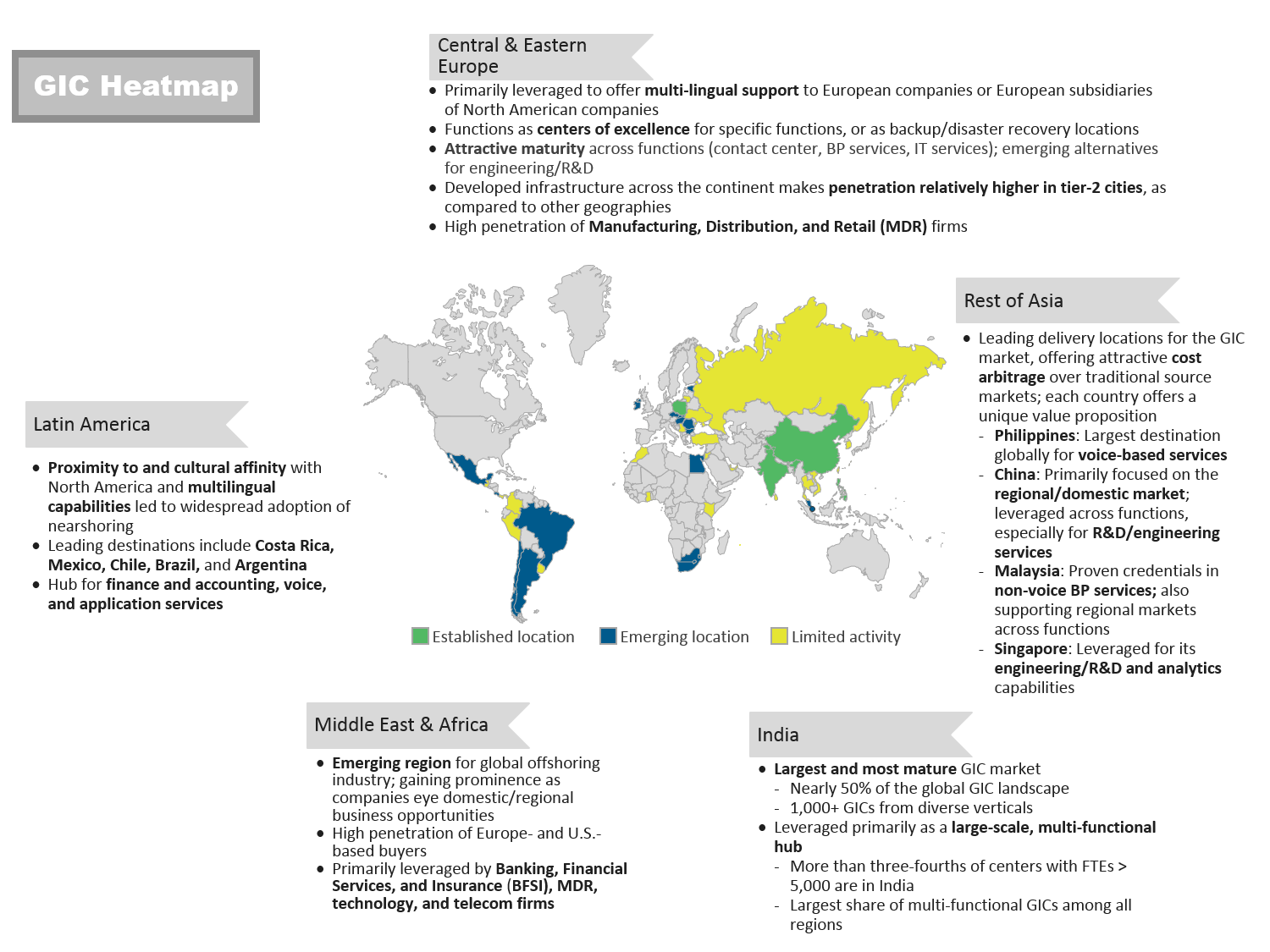 Looking for more information on GICs? Check out these three resources: