Revenue Cycle Management (RCM) Platforms
Revenue Cycle Management (RCM) platforms automate financial processes in the healthcare industry. These platforms optimize the revenue cycle, from patient registration and appointment scheduling to the final bill payment. Healthcare organizations are increasingly evaluating RCM platform providers based on the functionalities, features, and technical support they provide. Solutions such as patient engagement, denial management, and medical coding are in demand as healthcare providers are expected to continue prioritizing solutions that not only address current challenges but also provide flexibility for future developments in the healthcare landscape.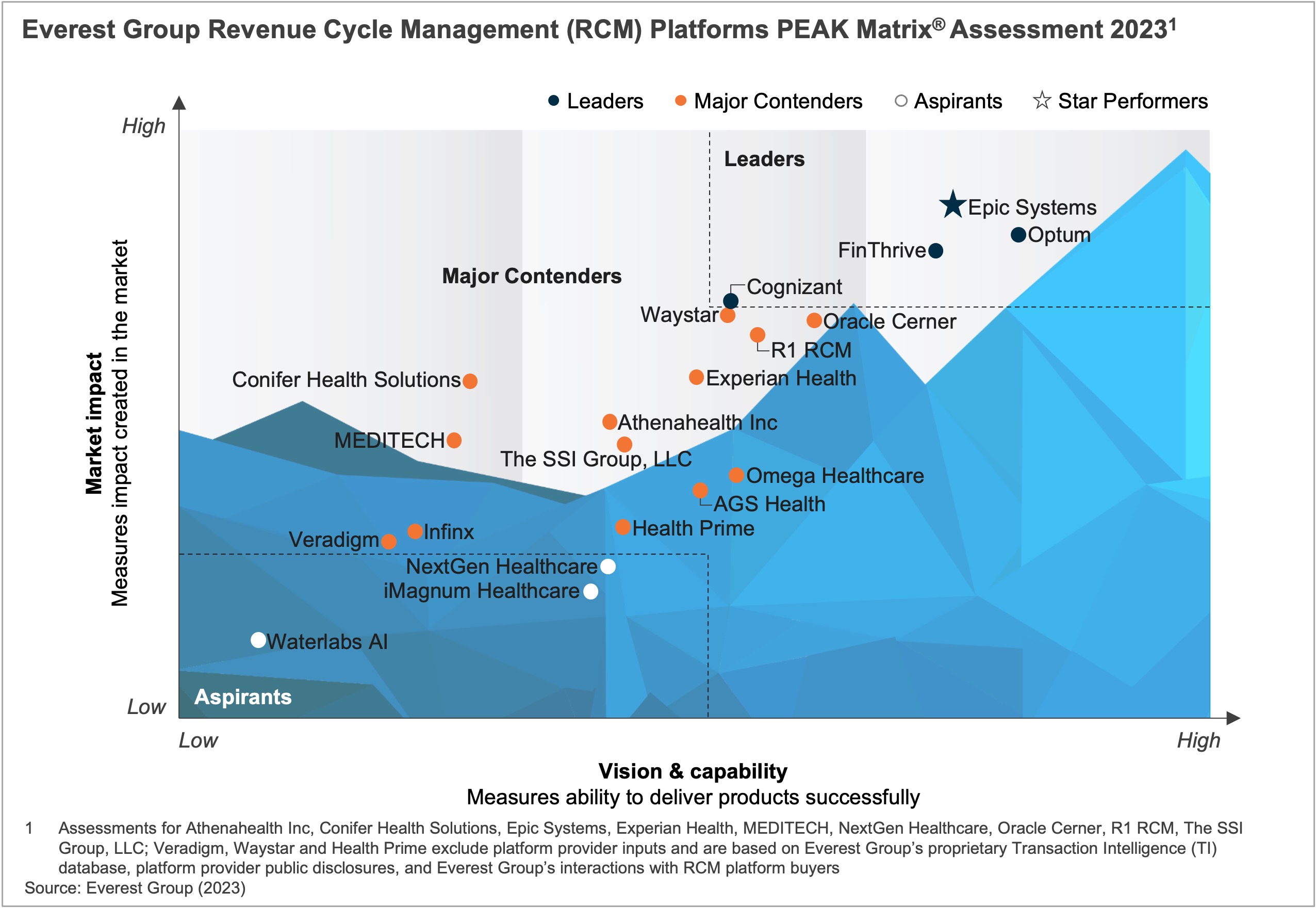 What is in this PEAK Matrix® Report
In this research, we assess 20 RCM platform providers on the RCM Platforms PEAK Matrix®. The study will enable buyers to choose best-fit providers based on their sourcing considerations, while providers will be able to benchmark their performance against the competition.
In this report, we:
Evaluate market trends for RCM platforms
Assess 20 RCM platform providers on capability- and market success-related parameters
Analyze enterprise sourcing considerations, highlighting the strengths and limitations of each RCM platform provider 
Scope
Industry: healthcare
Geography: US
The assessment is based on Everest Group's annual RFI process for calendar year 2023, interactions with leading RCM platform providers, client reference checks, and an ongoing analysis of the RCM platforms market
Related PEAK Matrix® Assessments
What is the PEAK Matrix®?
The PEAK Matrix® provides an objective, data-driven assessment of service and technology providers based on their overall capability and market impact across different global services markets, classifying them into three categories: Leaders, Major Contenders, and Aspirants.