Given the current economic environment and fierce competition, most retail banks have multiple goals of improving customer service, selling additional products, and increasing market share…without incurring any additional cost.
Is it possible? And if so, what needs to be changed in the current banking model?
There are several best practices banks must employ to achieve these objectives:
Standardize service quality across all branches
Increase the time existing branch FTEs have available to interact with customers
Reduce the queue levels at peak hours
Let's look at how Bank Z approached the problem.
First, it carried out work sampling and time studies to understand the breakdown of the employee activities during the day. The data helped it understand which activities were not essential to customer service and thus were ripe to move to the back office: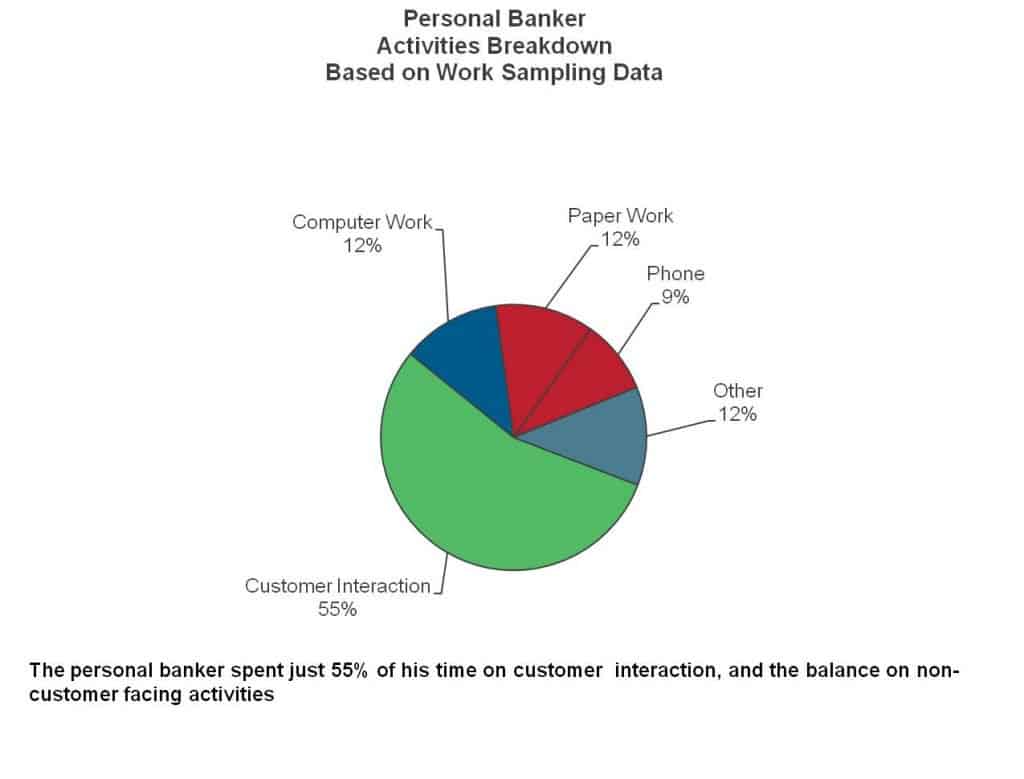 Second, it conducted interviews with key bank personnel and discovered significant time-wasting process break-downs: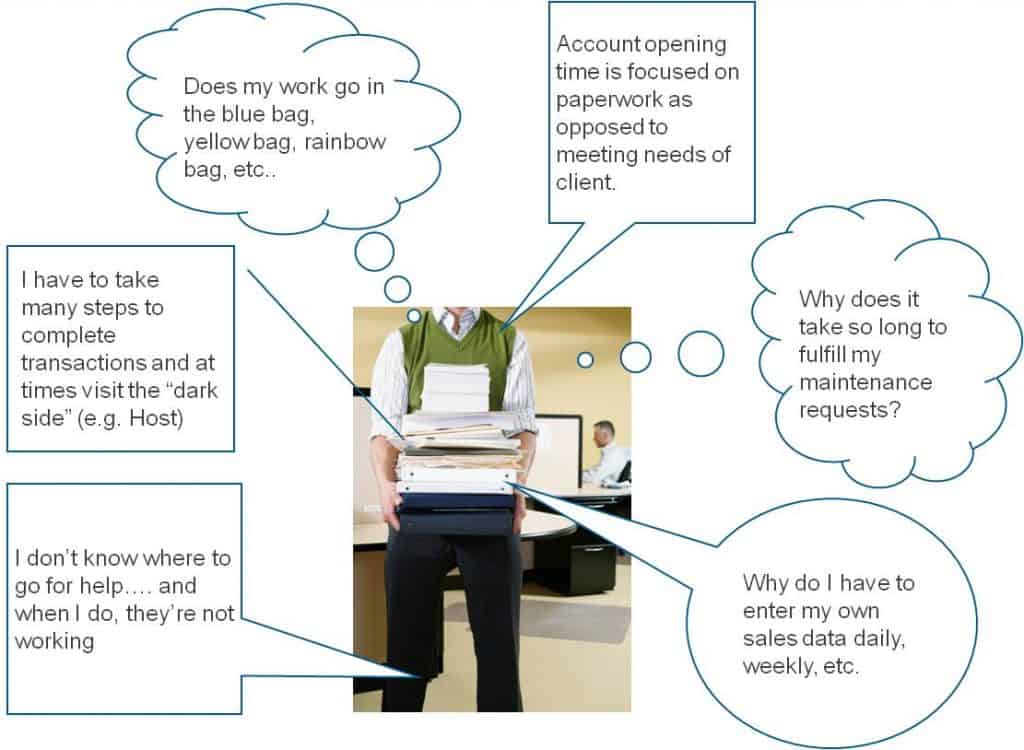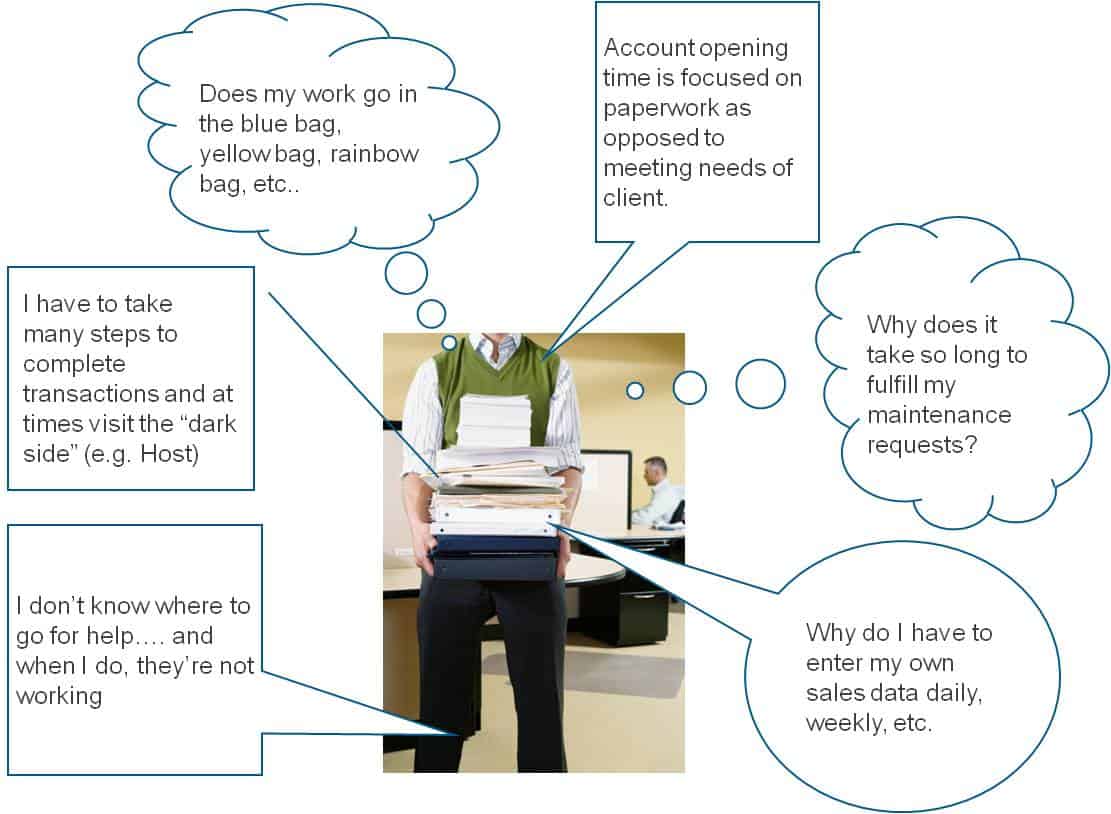 Third, it created process maps to capture current processes and identify areas in which it could enhance its efficiency: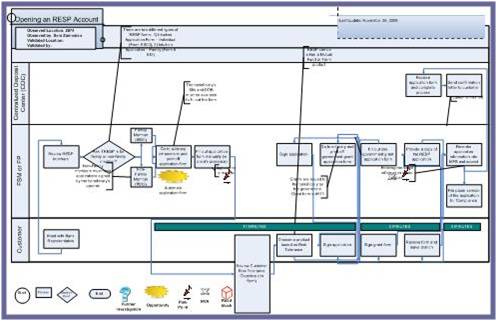 Fourth, it looked at how many transactions the FTEs in its branches were completing per hour to gain insight into FTE scheduling: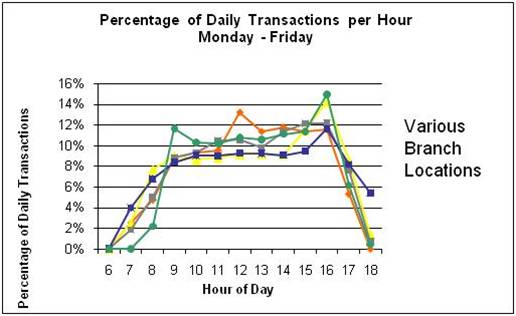 Fifth, it assessed, via work sampling, the queue size by hour/day/number of staff and identified that its allocation of resources to traffic patterns were out of alignment. It observed ranges from three service reps and no customers to five service reps and 19 customers.
Number of customers in the queue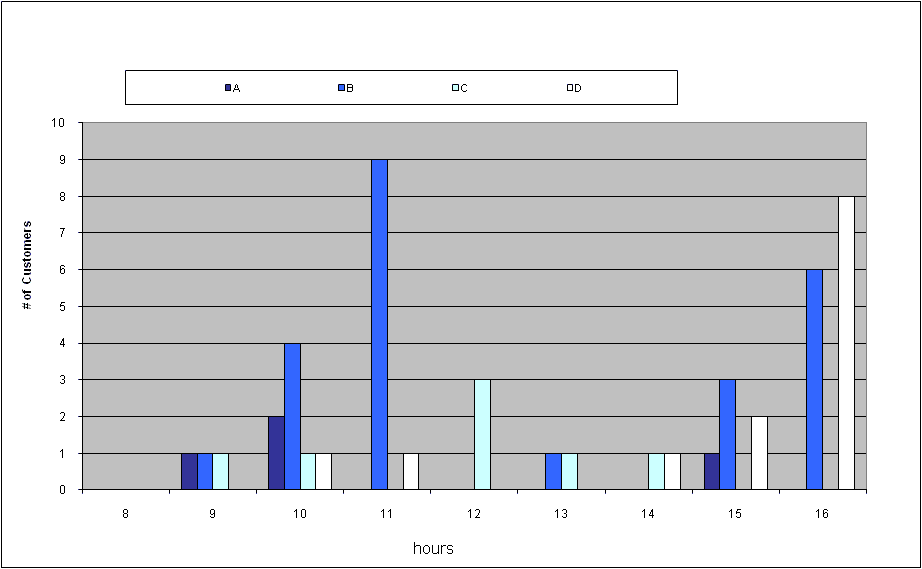 Number of staff vs. customers in the queue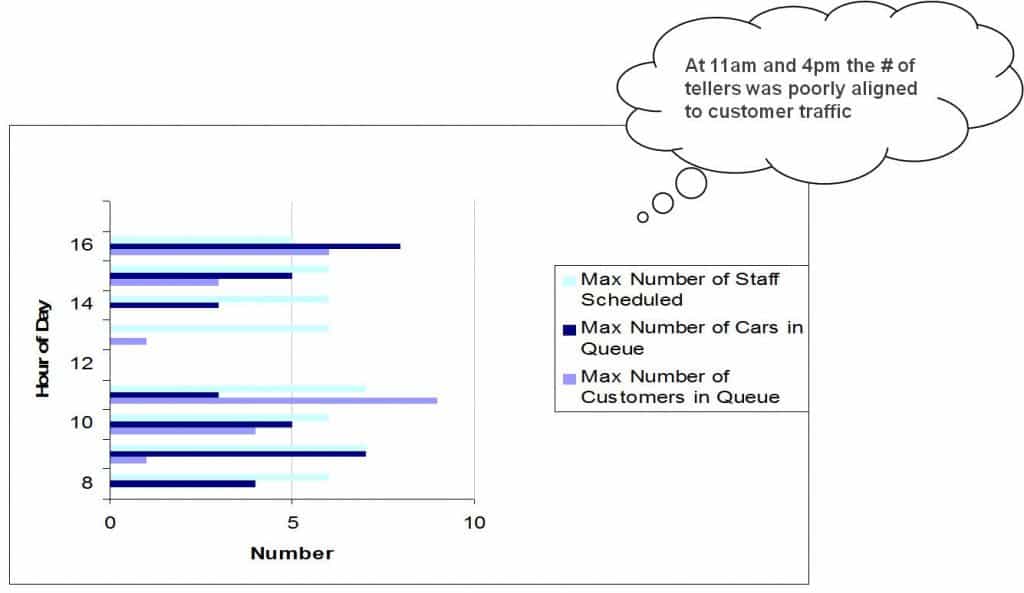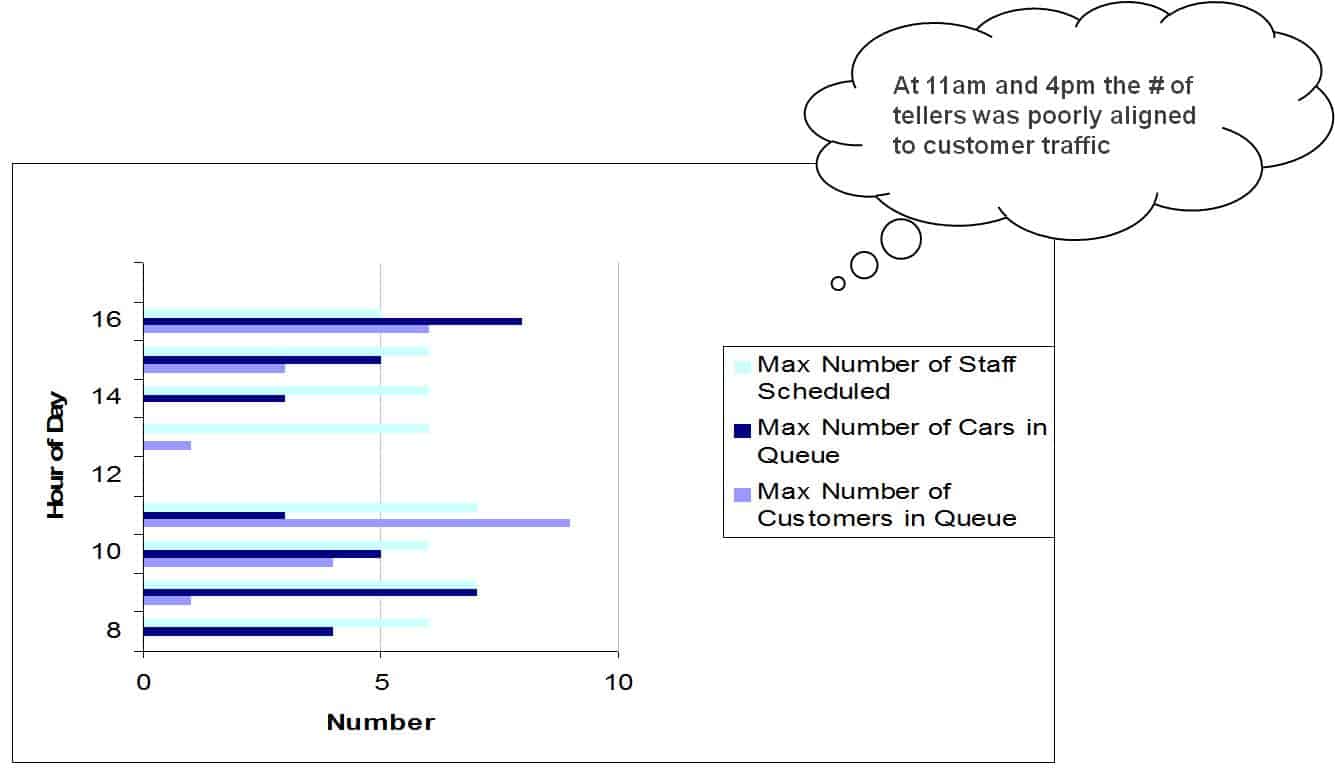 And sixth, it benchmarked the results from its data collection exercises across branch locations to identify non-value added activities, understand variability between the processes in the various branches, and create a game plan to modify processes bank-wide based on best in class practices:


Its implementation plan included:
Create cross-functional teams consisting of personal bankers, product operations staff, and CSRs to redesign processes based on an analysis of the data collected
Verify proper alignment with the back office  to ensure a seamless end-to-end customer service process
Train employees on the redesigned processes
Schedule FTEs according to customer traffic, using data extracts on customer transactions and traffic for each branch
By collecting data, understanding customer demand patterns, engaging cross functional teams to redesign processes, and shifting non-customer facing activities to the back office, Bank Z was able to enhance its efficiency and free up FTEs time to be focused directly on top-notch customer service, without increasing its costs. And you can too, if you follow Bank Z's lead…bank on it!