APIs have been around for a long time; however, the hyper-connected convergence of digital technologies and the increasing maturity of the digital ecosystem as a business model have made APIs a priority across industries. They have become the keys to unlocking a digital ecosystem (also commonly known as an API economy) that includes digital value chain, digital manufacturing, digital marketplaces, and an ecosystem of connected devices as adoption and advancement of technologies such as cloud, IoT, mobile, and analytics continue to increase.
The chart below explains a basic API value chain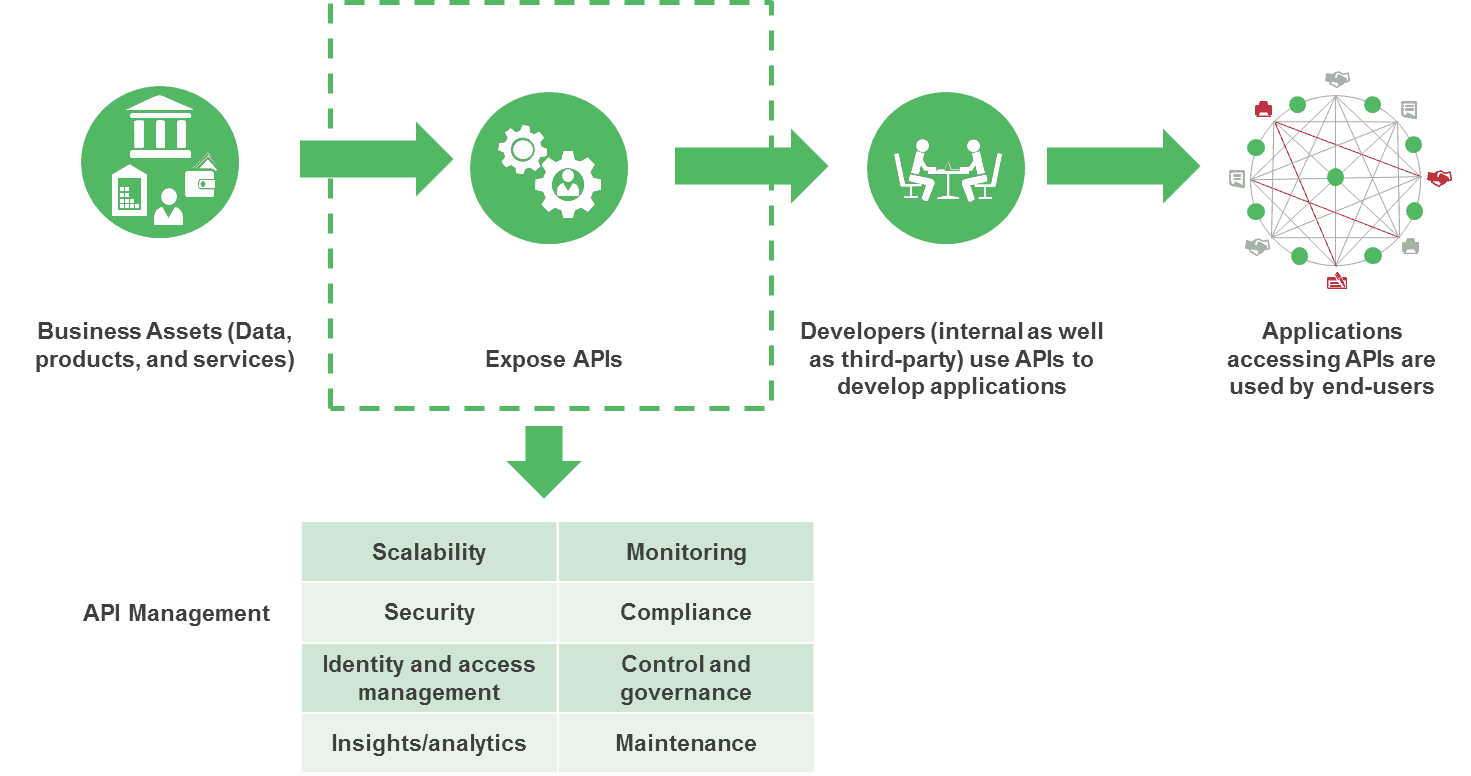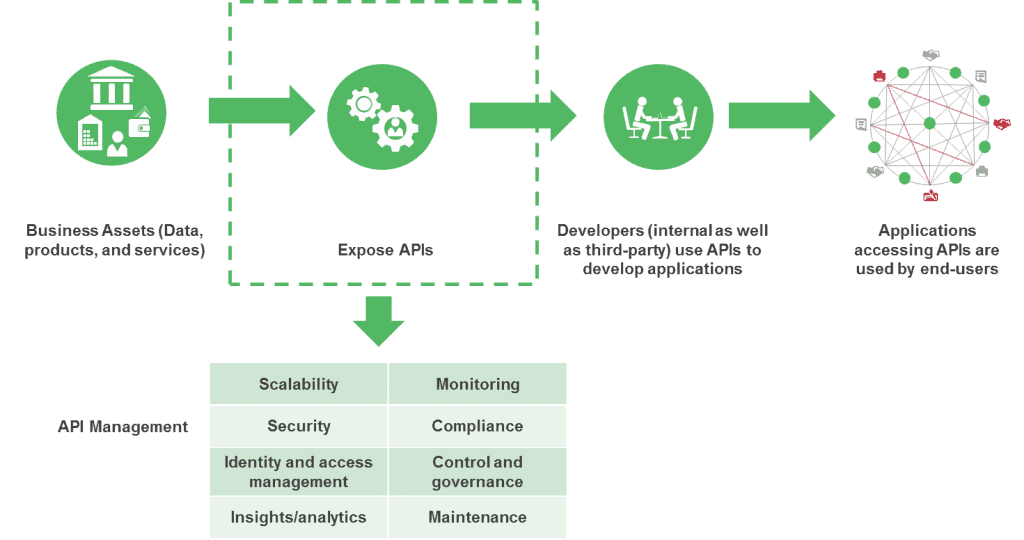 API management plays a critical role to help enterprises get maximum value out of their API strategy, hence we are witnessing an increase in activity in the API management space.
As enterprises accelerate their journey to build a digital ecosystem, technology companies like AWS, Dell, IBM, and Microsoft among others are helping enterprises on their digital transformation journey with tools and technology platforms. APIs and API management play a critical role here, with examples of investment that include IBM API Connect, Azure API Management, Oracle API manager, CA API management, and Amazon API Gateway among others. Recently Google announced its plan to acquire APIGEE, an API management company. The deal, for US$17.40 per Apigee share in cash for a total of US$625 million, is subject to shareholder and regulatory approvals. This is a significant acquisition for Google as it looks to enhance its enterprise cloud offerings. Adding APIGEE's technology to its Cloud Platform provides Google with a more compelling value proposition for enterprise customers looking to move IT to the cloud.
Key benefits for Google:
API management as a differentiator/value-add for its enterprise cloud offerings
APIGEE acquisition brings tools that will help Google better manage its own set of APIs
Enhance experience for developers on its platforms
Enhance Google's play in the container market, with its planned Integration of Apigee tools with Kubernetes
In the API management space, several specialist API management firms have been acquired by bigger technology firms looking to offer integrated (value add) services to their customers.
In June 2016, Red Hat acquired 3Scale, an API management firm
In January 2016, Axway acquired Appcelerator, which provides a framework for building and running APIs called Arrow
In April 2013, Intel acquired Mashery, a firm specializing in API management. However, Intel sold Mashery to Tibco in August 2015
We wonder what would happen to other API management specialists such as Akana, Cloud-Elements, Pokitdok, and WSO2 among others – will these also be scooped up by larger technology companies?
API management platforms are used by enterprises to manage their burgeoning need to open up their systems and expose functionality to the outside world due to digital transformation and the need to leverage innovation outside enterprise boundaries. Some implications of the increased activity in the API management space are listed below:
Consumer technology firms are pivoting their offerings to target the enterprise market
Enterprises need to look at API management as a separate stack in their IT systems
A key differentiator for enterprises in the age of connected digital ecosystem is the ability to offer high availability, security, and scalability of its APIs
Enterprise technology teams with modern infrastructure and strong API culture are able to attract better talent
Increased competition among technology firms that promise to play the role of efficient enablers in the enterprise digital transformation journey – leading to a wave of acquisitions and consolidation as technology firms look to become one-stop shops for all the technology requirements
Containers take API design, deployment, management, and integration to the next phase
Enterprises can accelerate their DevOps journey with APIs – API management embodies core DevOps principles of continuous delivery by modeling and governing the lifecycle of an API and provide developers and administrators with the needed tools and transparency
Are there other implications you believe should be considered? How do you see the API management landscape shaping up?