Cloud contract negotiation with Microsoft for Azure can be complex. By better understanding the cost reductions available at the contract and resource/functional levels, enterprises can maximize their return on investment. Read on to decipher the discounts and get the best cloud value from Azure.
You can also reach out to schedule a briefing with an Everest Group analyst for guidance on how you can uncover Microsoft Azure discounts and drive significant cost savings. Reach out
Microsoft's public cloud offering, Azure, grew more than 20% year-over-year in 2022, driven by its long-standing partnerships and deep technical integration across different product portfolios with major enterprises. Over the years, Microsoft has successfully onboarded many existing O365, M365, etc., customers to Azure while attracting a new set of customers. To get the most value from this popular platform, procurement organizations must be aware of the nuances of cloud contract negotiation with Microsoft for Azure.
Cost is an important factor in an enterprise's decision to move to Azure or any other public cloud. Locking in the right discounts is crucial to lower cloud operational costs and maximize the value generated from cloud. Enterprises should be well-versed in the types of discounts offered to prevent value leakage in their contracts.
Like the other major hyperscalers, Azure uses a dual-layer discounting approach as follows:
Contract level discounts – Azure Commitment Discounts (ACDs)
Resource/functional level discounts
—
Let's explore each of these categories further:
Azure Commitment Discount – This discount is built into Azure's contract and is typically contingent on the following criteria:

Customer's total spend commitment
Length of the engagement
Prior relationship with Microsoft
Strategic value (logos and markets) to Microsoft
Contracting route – Direct (Enterprise Agreement) or Indirect (via Cloud Service Provider)

Resource or functional level discounts – Also known as programmatic discounts, enterprises can take advantage of these reductions by committing to spend a certain amount of time or money on cloud resources.
Microsoft estimates the following discounts are possible using these approaches:
Reserved instances – By committing to one- or three-year consumption terms for Windows and Linux virtual machines (VMs), customers can expect cost reductions of up to 72% versus pay-as-you-go rates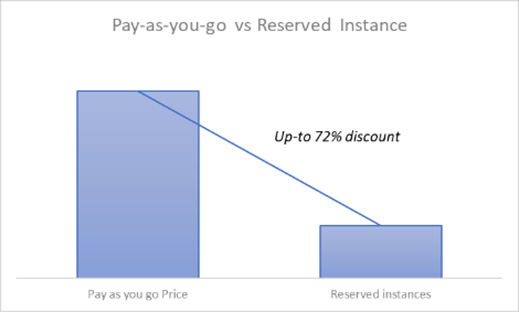 Azure savings plan – With a committed spend of a fixed hourly amount on compute services for one or three years, customers can save between 11-65% on pay-as-you-go rates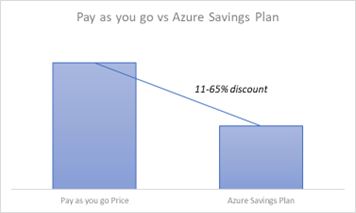 Spot instances – Customers purchasing temporary VMs for low-priority workloads from a pool of unused spare capacity can get significantly deep discounts of up to 90% compared to pay-as-you-go rates
Azure hybrid benefits – This option can help customers save up to 85% in license costs by reusing on-premises licenses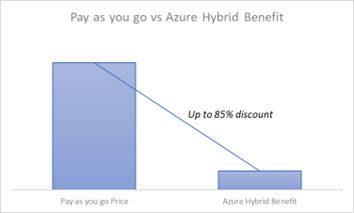 In addition to discounts, credits, incentives, and regular promotional programs run by Microsoft also can help enterprises lower their cloud expenditure. Enterprises also should investigate these options to optimize their Azure investment.
By optimizing IT architecture to realize resource and functional level discounts and effectively negotiating contract-level discounts, procurement teams can ensure they get the maximum value from an enterprise's Azure investment.
To better understand these discount categories on Azure and discuss other cloud contract negotiation tactics, please reach out to [email protected].
Schedule your briefing with an Everest Group analyst for guidance on how you can uncover Microsoft Azure discounts and drive significant cost savings.