More and more companies today are undertaking sustainability-related initiatives in response to pressing global, social, and environmental issues. Leading organizations are finding ways to instill betterment into their businesses, from educating and involving employees in grassroots community efforts to embedding greater purpose into their core business models.
Companies have learned that good does not come from charities and non-profits alone. Businesses already play a vital role in the economy by creating jobs, fostering innovation, and providing essential goods. Adding sustainability initiatives helps considerably in creating shared impact. In the last few years, we've seen large organizations significantly increase their sustainability reporting. And companies are discovering that, in doing good, not only are they giving back, but they are achieving business value and competitive advantage.
With the pandemic and social unrest creating greater pressure for change, forward-looking companies are now taking their sustainability efforts to the next level and realizing the business advantages this brings. To learn how, read on.
What does this mean at Everest Group? 
Within ESG or Environmental, Social, and Governance, the "social" component is particularly relevant to Everest Group. Our industry is about people and driven by people, making it practical to interweave economic and social betterment into the business model from the base – while also adding the "good" into business practices. With the global services industry naturally being people-driven at its core, Everest Group can advocate for human capital development, or ensuring people are offered equal opportunities and chances to succeed.
Everest Group is prioritizing Impact Sourcing under the sustainability umbrella. This growing business practice involves intentionally hiring and nurturing careers for people from marginalized communities who have fewer chances of employment and prioritizing suppliers that do so.
With the UN declaring a 'code red for humanity' for climate change, the environment is also a critical need to address. With the breadth and reach of our industry knowledge, we can help to bolster the opportunity to leverage sustainability principles to make an impact. Through partnerships, Everest Group helps businesses embrace social and environmental initiatives that will also deliver business impact within the services industry.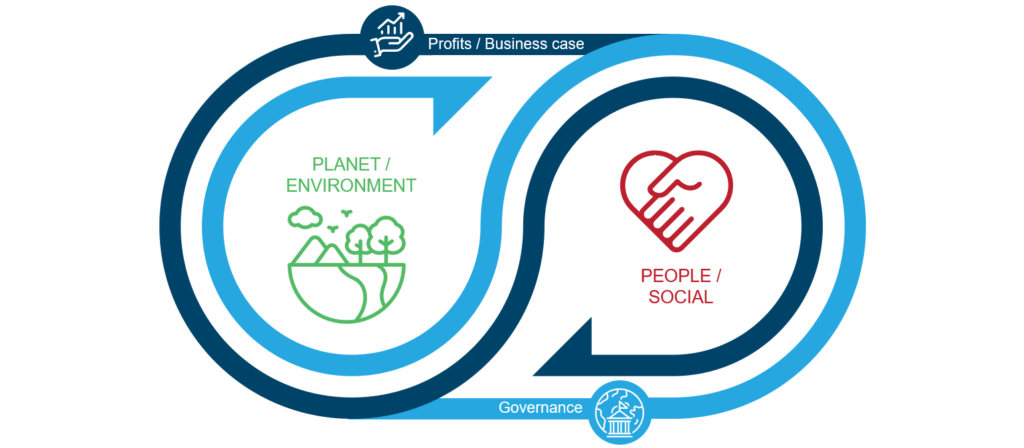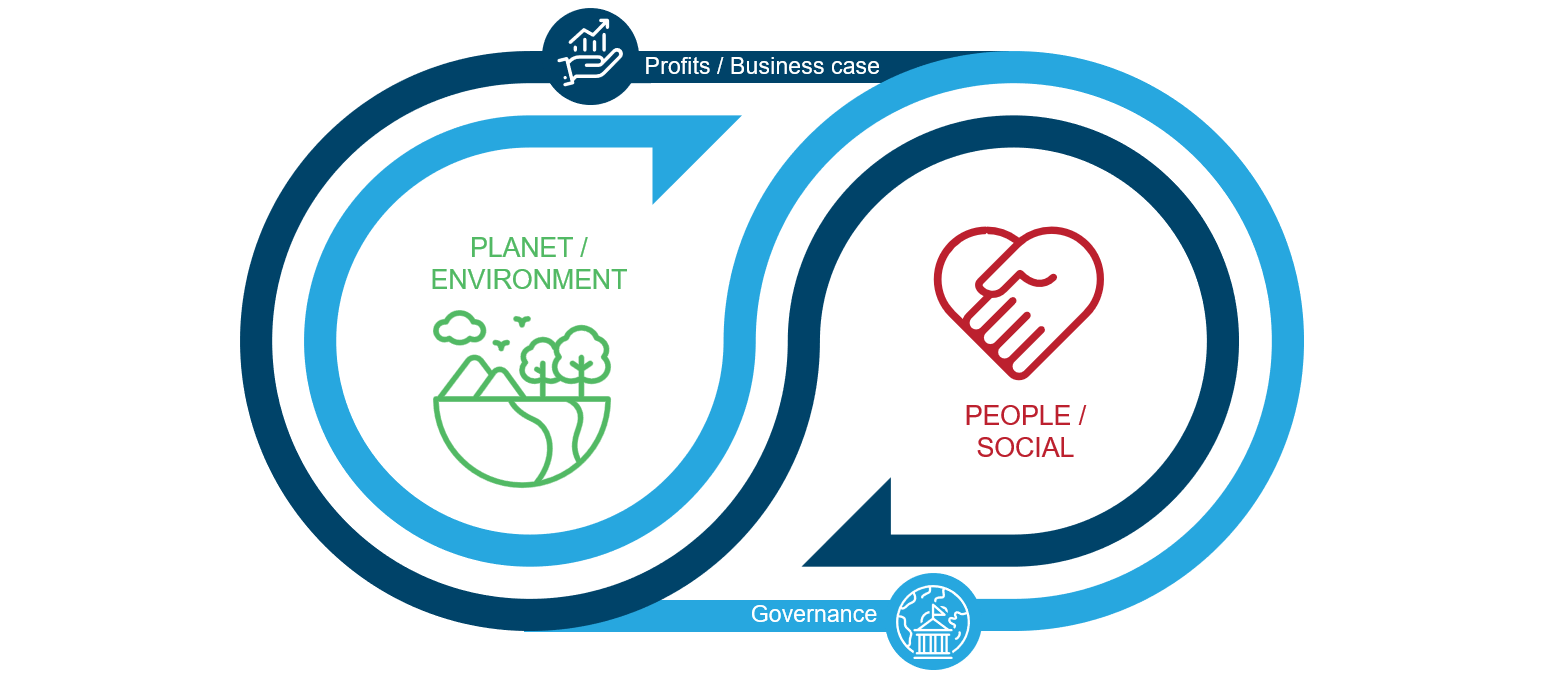 Finding competitive advantage in the growing sustainability market
Years ago, it was simple to say that a business existed only for shareholder profit maximization. Adding responsibility to business models brings it into the 21st Century purpose-driven economy. Now is the ideal time to acknowledge sustainability efforts with the issues we face today affecting all locations and industries, whether environmental or social.
Today, over 90 percent of large global enterprises are reporting on sustainability in some form, representing a great increase from around 70 percent about eight years ago. And ESG investments have increased among the top 30 IT service providers tracked by Everest Group by 51 percent alone since early 2020, all of which illustrate the growth of the sustainability market.
Enterprises and service providers are starting to see the benefits of embedding sustainability into their practices. Sales are rising because consumers want to know they are spending their money on products that lend to a larger purpose. Further, prospective employees are now beginning to navigate toward companies where they know ethical and sustainable practices are part of the business.
Moreover, large corporations are making bold commitments towards more diverse suppliers, lower carbon emissions, and incorporating environmentally-safe production processes.
 What does this mean for your company?
One of the initial challenges of becoming purpose-driven is putting a description and goal behind what the company wants to achieve. The evolution of sustainability has allowed companies to apply it at different levels and define their journey. As companies move through the levels, they discover just how much can be achieved. The conversation has evolved with a multitude of terms now used to define sustainability as illustrated below: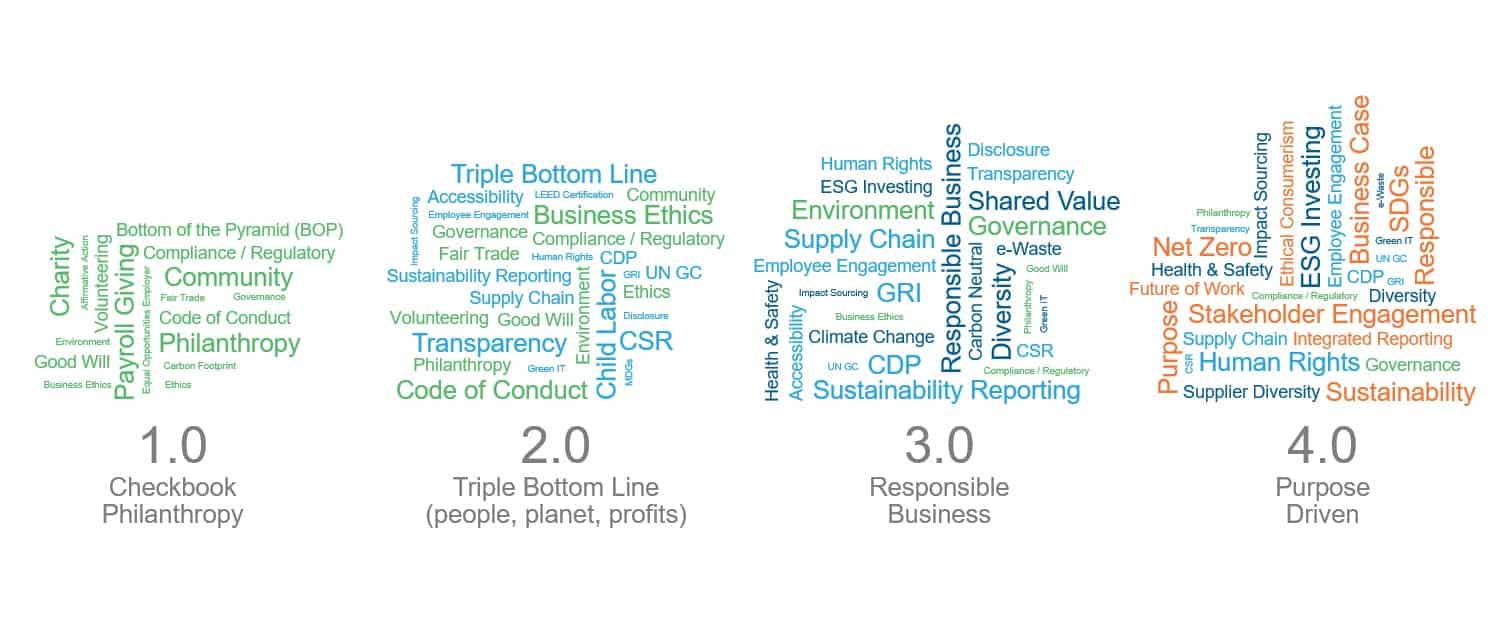 1.0 Checkbook Philanthropy: In the earliest stages, sustainability involves encouraging employees to give back, either through volunteering or choosing a non-profit to contribute to. Getting employees involved also inspires goodwill within the community and provides knowledge of the community's needs.
2.0 Triple Bottom Line (people, planet, profits): Then, sustainability progressed to the next level, where the idea of the triple-bottom-line lens of people, planet, and profits arrives. Here businesses look to see if they can mitigate any effects they might have on people and the planet such as companies checking to see if they may be putting their employees at financial, health or any other risk.
3.0 Responsible Business: At this point, companies begin to think about how they can mitigate their environmental and social impacts by considering steps such as reducing travel or moving to a hybrid work from home model to lower emissions. This is when businesses also recognize the business opportunity in doing good, as previously described.
4.0 Purpose Driven: In this stage, sustainability becomes more purpose-driven within the company. Impact initiatives are not just about shareholder maximization; it is now about stakeholder engagement and becoming a purpose-driven business. Stakeholders help broaden the company's network, whether it's the community it operates in, the employees, or the planet. Level four broadens the "good movement" and says, "we're here to serve."
What do we call it and what's to come?
We are using the term sustainability in the broadest context of ESG. But as we engage our stakeholders the words will evolve for context and include such terms as supplier diversity/DEIB (diversity, equity, inclusion and belonging), Corporate Social Responsibility (CSR), and purpose.
Whether a company is starting at level one or moving quickly into the more advanced levels of sustainability, it should begin to plan a governance model that will allow it to successfully achieve objectives and measure them. We're also beginning to hear new roles emerge for those leading the strategy charge and aligning initiatives across departments, business units, and stakeholders such as Chief Sustainability Officer, Chief Responsibility Officer, and more.
With ambitious global goals being set across the ESG spectrum, our objective at Everest Group is to celebrate the progress towards reaching them.
If you would like to discuss sustainability further or have any questions, please reach out to [email protected].