Outcome-based contracts in the life sciences industry are essentially a risk sharing agreement between a drug manufacturer and its consumers, which include healthcare payers, healthcare providers, and physician groups. The agreement guarantees that if defined care outcomes are not achieved, the drug manufacturer is liable to pay compensation.
This type of contract is not a new concept in life sciences. For instance, money-back guarantees from snake oil liniment companies and for products such as Emerson's Bromo-Seltzer have been advertised since the 1800's. However, the idea is getting a makeover, thanks to value-based healthcare, Medicare Access and CHIP Reauthorization Act (MACRA), falling R&D productivity, and the slow death of the blockbuster drug discovery business model.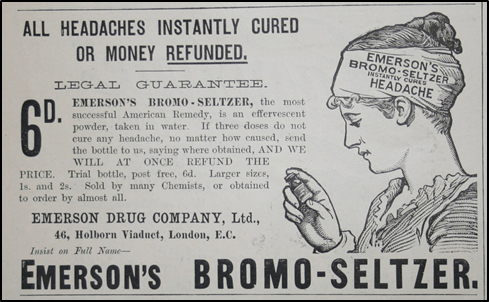 Comparing volume versus value
Given the push for value-based healthcare, outcome-based contracts in life sciences are gaining momentum. Leading life sciences companies are making a transition from volume-based contracts to outcome-based contracts to drive higher accountability and ownership, better quality of care, optimized R&D costs, and competitive differentiation.

Indeed, many pharma companies, such as Amgen, Merck, and Novartis, are already experimenting with outcome-based contracts for areas such as cardiovascular treatments, diabetes medication, and cholesterol cures.
Operationalizing outcome-based contracts
To operationalize outcome-based contracts, drug companies, consumers, and technology-providers must work in tandem.
Life sciences firms must have a risk appetite to share the financial burden with their consumers
Consumers must be willing to appreciate and reward innovation provided by drug companies
Technology is the key catalyst in accelerating an outcome-based contracts model. In fact, it becomes the key pillar in risk analysis, value analysis, and reward analysis. Technology providers must co-innovate with pharma firms in identifying and measuring care outcomes. For example, they can provide cloud-powered IT infrastructure to enable clinical trials orchestration across multiple trial sites, and implement predictive modeling techniques to help drug companies understand consumers' unmet needs.
Outcome-based contracts challenges
Although outcome-based contracts open new vistas for drug companies, significant challenges hamper adoption. A study conducted by the "American Journal of Managed Care" indicated that incremental investments – in both money and time—is the biggest hindrance, and pharmaceutical firms mention they are not yet witnessing evident RoI from these investments.
Stakeholders' reluctance and regulatory restrictions are also deterring outcome-based contracts adoption.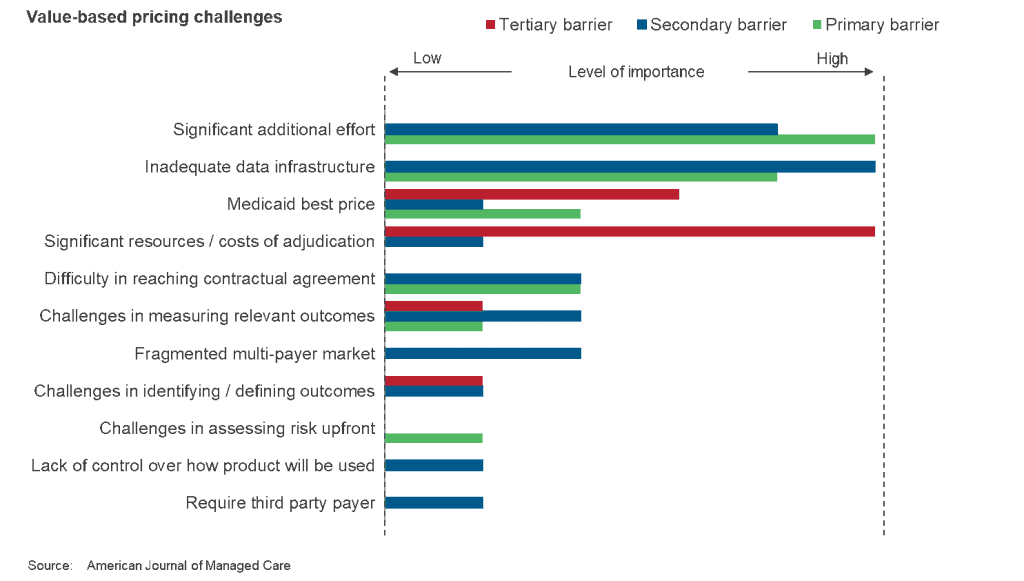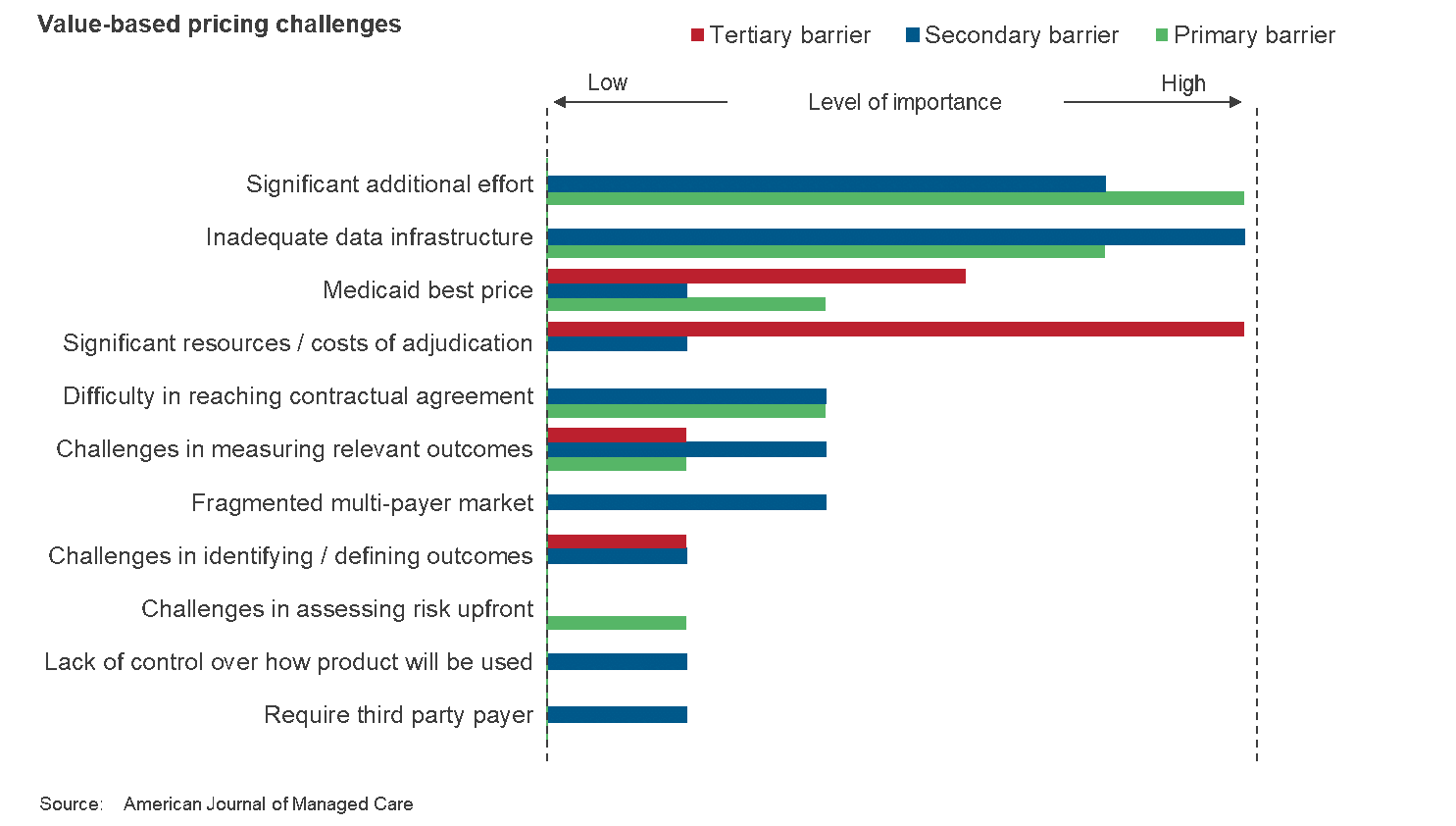 Implications for stakeholders
Life sciences firms
With outcome-based contracts gaining momentum, life sciences companies should be more accountable for their products. They should interact with healthcare entities and consumers to understand the efficacy of their products, and work towards improving care outcomes.
Payers
As life sciences firms embrace outcome-based contracts and providers embrace value-based care tenets, payers will have a direct financial impact. They can derive breakthrough value from their operating costs as any medication or procedure charges are directly linked to the drug quality and/or quality of care. This, in turn, optimizes claims costs and reduces fraud and abuse incidents.
Technology partners
Technology vendors and IT service providers that are struggling to open new business arenas with life sciences companies must see this as a lucrative opportunity to propose high-value technology services. Example opportunities include infrastructure modernization, cloud orchestration, a data analytics suite, interoperable API creation, customer experience management solutions, pricing analytics, etc. Overall, developing outcome-based contracts can not only create market success with life sciences clients but also help technology and IT service providers cross-leverage these capabilities in other industry verticals.
Has your company ventured into or fully-embraced outcome-based contracts? What successes and challenges have you experienced? Feel free to contact the authors (either Nitish Mittal or Chathurya Pandurangan) and let us know.