Health systems are increasingly seeking competitive proposals post-pandemic to outsource Revenue Cycle Management (RCM) and get the best prices and innovation in contracts. Learn what enterprises want and how providers can win these RFPs. 
Why has outsourcing gained traction in the Revenue Cycle Management (RCM) market?
The hospital revenue cycle process was not immune to the many changes COVID-19 brought to the US healthcare provider ecosystem, causing health systems to significantly shift operations to survive.
Challenges such as financial pressure, regulatory changes, the quality care and patient experience focus, and digital penetration pushed health systems – who traditionally prefer to keep operations in-house – to look outside for support. This drove more than 10% year-over-year growth in sourcing in the RCM market in 2021, and the strong contracting activity continues to gain traction this year.
Several health systems, including MarinHealth, Baptist Health, SSM Health, and Bassett Healthcare, have entered into outsourcing agreements with third-party vendors. However, unlike most past arrangements when sole-source was the dominant sourcing model, RFP-led sourcing is now the preferred model for healthcare providers in the post-pandemic world.
Exhibit 1: Split of new Revenue Cycle Management (RCM) services deals in 2021 – sole-sourced versus RFP-led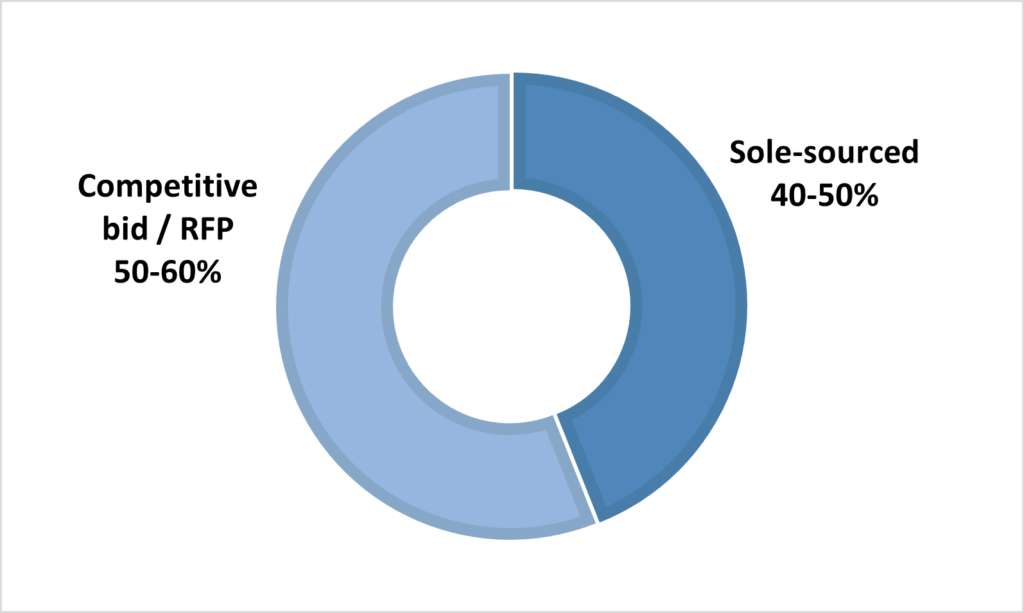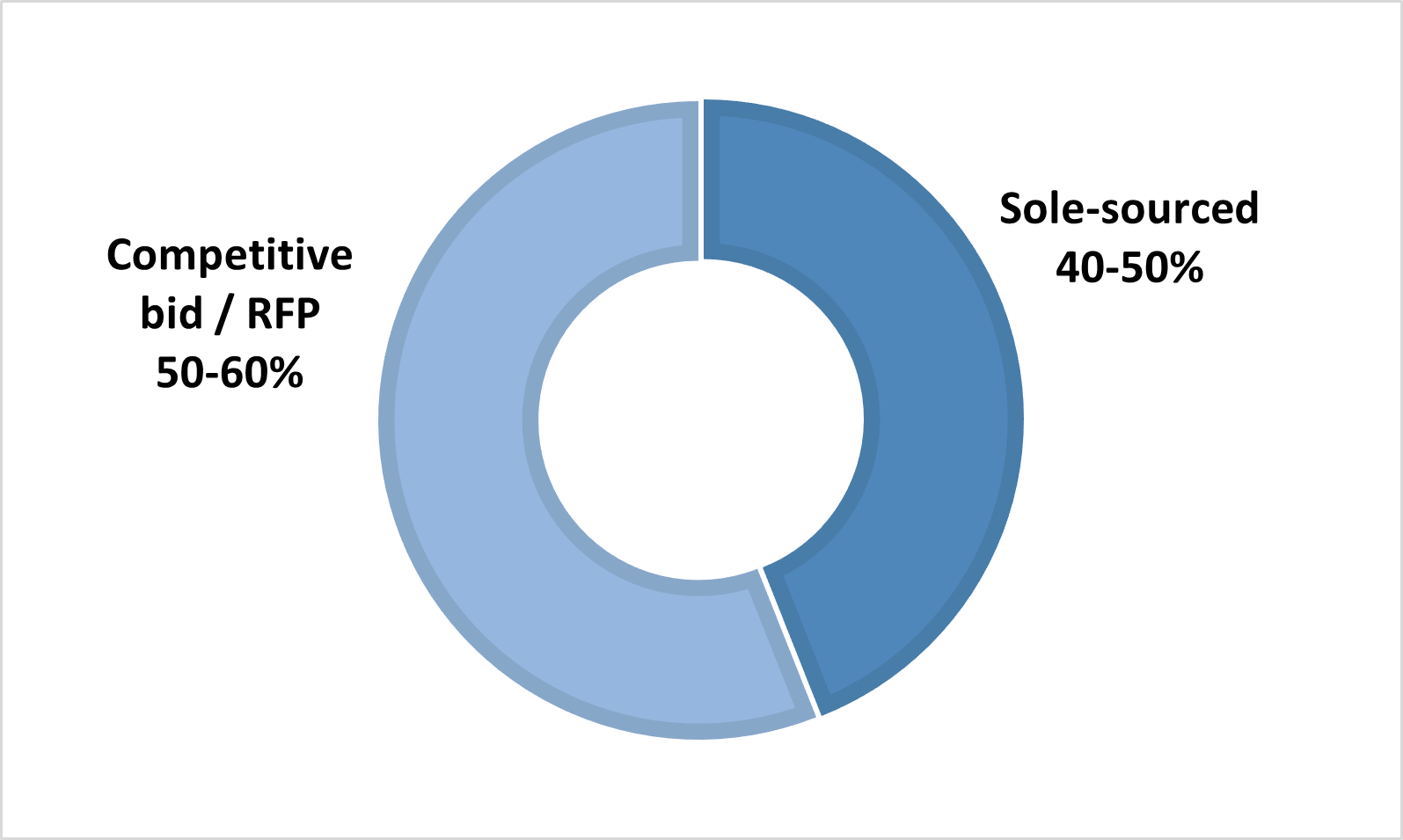 Source: Everest Group's coverage of 32 major RCM services outsourcing providers
Why do healthcare providers prefer RFPs?
Key factors driving health systems towards a competitive route over sole-sourced are:
Unlike the pre-COVID era, when outsourcing was, typically, limited to a revenue cycle function or segment, the new deals coming in the Revenue Cycle Management (RCM) market are broad-based and many times encompass the end-to-end revenue cycle needs of healthcare providers. Given the size and scale of such deals, healthcare providers prefer the competitive route to get the best possible deal
While cost used to be the primary decision-making driver, health systems are now emphasizing deal aspects such as innovative pricing (wanting third-party providers to have skin in the game) and offering diversified delivery network, innovation pool commitment, and compatibility with existing infrastructure, including experience of working with platforms such as Epic
With hundreds of outsourcing providers in the RCM market, health systems know they can shop around to get the best deal
Key decision-making parameters for health systems in a competitive bid
Healthcare provider enterprises are looking for service providers who can provide end-to-end services covering the entire gamut of Revenue Cycle Management (RCM), rather than discrete, siloed services.
From a decision-making perspective, below are some of the key parameters that enterprises look for when selecting a potential service provider, along with their relative importance rated on a scale of 1 to 10:
Exhibit 2: Level of importance of key buyer decision-making parameters for outsourcing Revenue Cycle Management (2021)

Source: Everest Group's coverage of major Revenue Cycle Management (RCM) providing enterprises
Service providers need to pay special attention to how they position themselves effectively in the extremely competitive RCM market. The two main levers determining a winning proposal are:
High-quality, well-structured proposals that demonstrate a deep understanding of the client's needs
Commercial proposals that are well aligned with the client's budget and offer flexible payment terms
As competitive RFPs rise in the RCM market, providers who can create a differentiated value proposition and align their strategies with the enterprise's vision will succeed in securing these lucrative deals.
To discuss Revenue Cycle Management (RCM) reach out to us at [email protected], [email protected], or contact us.
Learn more about RCM operations in the healthcare industry in our video, Revenue Cycle Management RCM Operations – Emerging Opportunities & Strategies.