The repercussions of climate change and global warming have been exposed in more ways than one over the past 12 months. The heart-breaking pictures of forest fires and increased natural disasters would cause even the fiercest of climate-change skeptics to look up and take notice. The latest reckoning has come from one of the top authorities on climate change – the Intergovernmental Panel on Climate Change (IPCC).
Its recent warning of a "code red for humanity" signals the urgent need for enterprises to strengthen their commitment to the E in Environmental, Social, and Governance (ESG) strategies. Read on for more on our continued analysis of this important issue and what steps your organization can take toward achieving a more sustainable future.
IPCC and its latest findings
As the United Nations body responsible for conducting scientific assessments on one of the gravest issues facing our world — climate change, IPCC conducts studies to determine its repercussions, the future risks that it presents, and avenues to mitigate the ravages of this phenomenon.
In its latest Climate Change 2021 report, the IPCC presents a realistic picture of the impact of climate change and details measures the world can take while there is still time to act.
Among the report findings are the following:
Human influence is unequivocally responsible for the warming of the atmosphere, ocean, and land, which has resulted in widespread and rapid changes in the atmosphere, ocean, cryosphere, and biosphere
The scale of recent changes across the climate system as a whole and the present state of many aspects of the climate system are unprecedented. Case in point – in 2019, the levels of carbon dioxide (CO2) in the atmosphere were higher than at any time in at least the last 2 million years; also, global mean sea levels have risen faster since 1900 than over any preceding century in at least the last 3000 years
Global surface temperature will continue to increase until at least the mid-century under all emissions scenarios considered. Global warming of 1.5 degrees Celsius and 2 degrees Celsius will be exceeded during the 21st century unless deep reductions in CO2 and other greenhouse gas emissions occur in the coming decades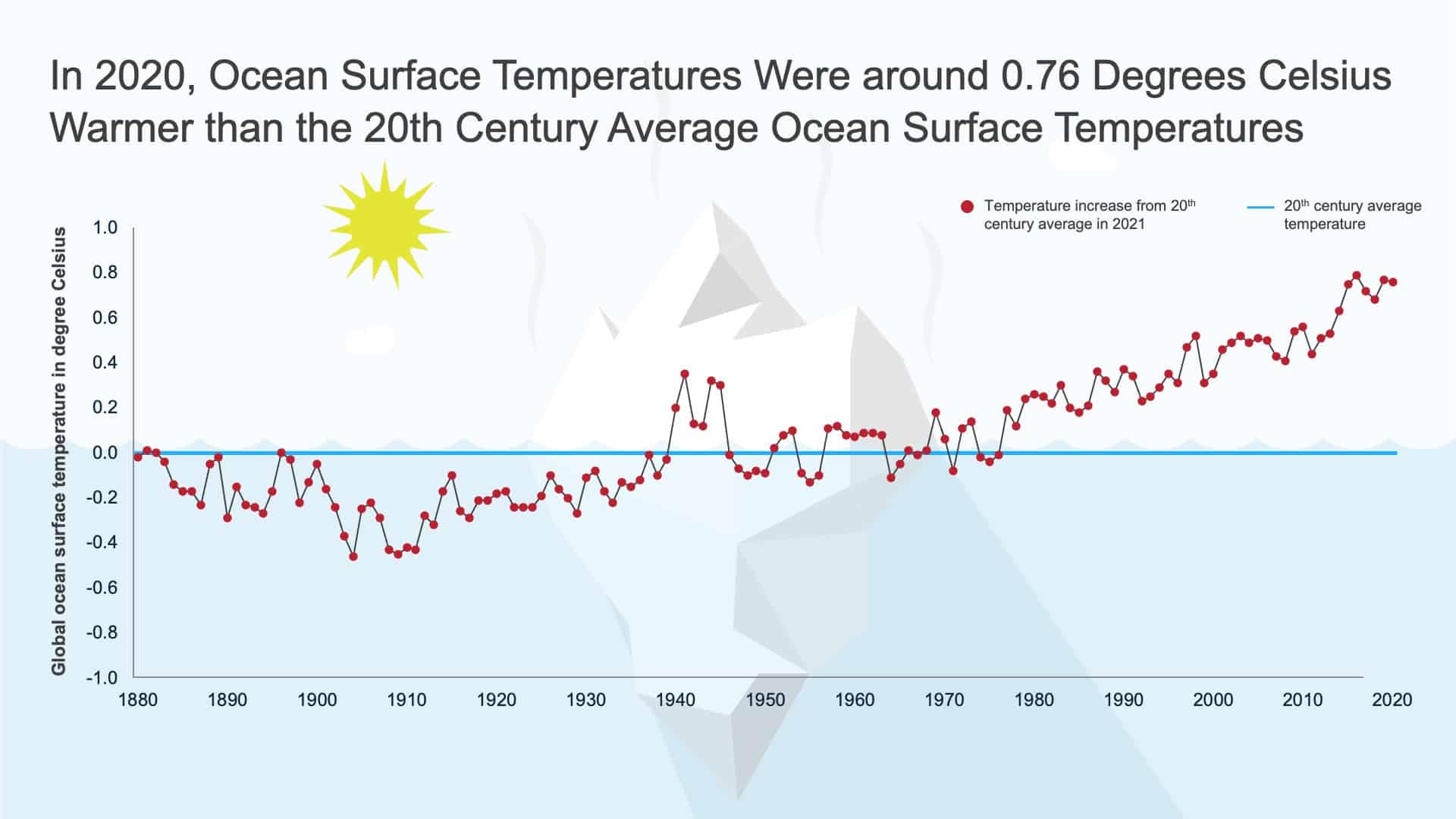 What important role do corporations play?
Corporations globally bear a huge onus to prevent global warming and reverse its effects. Their activities also directly contribute to the likelihood of the world achieving the COP 21 commitment to limiting global increase in temperatures to well below 2 degrees Celsius and preferably to 1.5 degrees Celsius, compared to the pre-industrial period. But the IPCC report warns that, unless impactful measures are taken, these figures are most likely to be breached during the 21st century itself.
And while corporations worldwide have started putting more emphasis on their commitment to do their part to mitigate their environmental impact through ESG initiatives, there is an essential need for them to pivot their E in ESG plans towards concrete steps to more meaningfully contribute towards a sustainable future.
An analysis of the recent wildfires around the world demonstrates the urgency of E. While wildfires are a phenomenon that take place during the hot and dry season, the recently exacerbated instances of these fires are immensely worrying. Here's how the world has been increasingly grappling with forest fires:
The Siberian wildfires
The eastern regions of Russia (constituting some of the coldest parts of the world, including parts of Siberia) have been experiencing unprecedented forest fires in 2021. From July to mid-August, this region had more than 300 active forest fires, and at one point, Siberian wildfires were bigger than all wildfires raging in the rest of the world. NASA reported that the smoke from the Siberian wildfires reached the North Pole for the first time in recorded history. Long story short – the Arctic is burning at scales never seen before, and global warming is a major culprit behind it.
The devastating fires raging during mid-August in Greece have been described by the Greek Prime Minister as "a natural disaster of unprecedented proportions."
The rising global temperatures could lead to increased heatwaves which would spell drier weather conditions, leading to more extreme wildfires and, in turn, contribute to global warming – a vicious circle indeed.
Wildfires in the US are causing huge devastation. Recently, the fires in Tahoe Basin, California, have forced thousands to evacuate. As these fires continue raging in the backyards of some of the most prominent organizations of the world, scientists have said that climate change has made this region much warmer and drier thus rendering it susceptible to more frequent and destructive wildfires.
Where does the E of ESG come into the picture here?
Corporations often engage in what is known as carbon offsetting to meet emissions targets. Carbon offsets are essentially meant to account for a company's carbon production and balancing the scales on it. An example of carbon offsetting could be a steel company engaging in afforestation or reforestation to 'offset' a certain percentage of the carbon produced by their operations.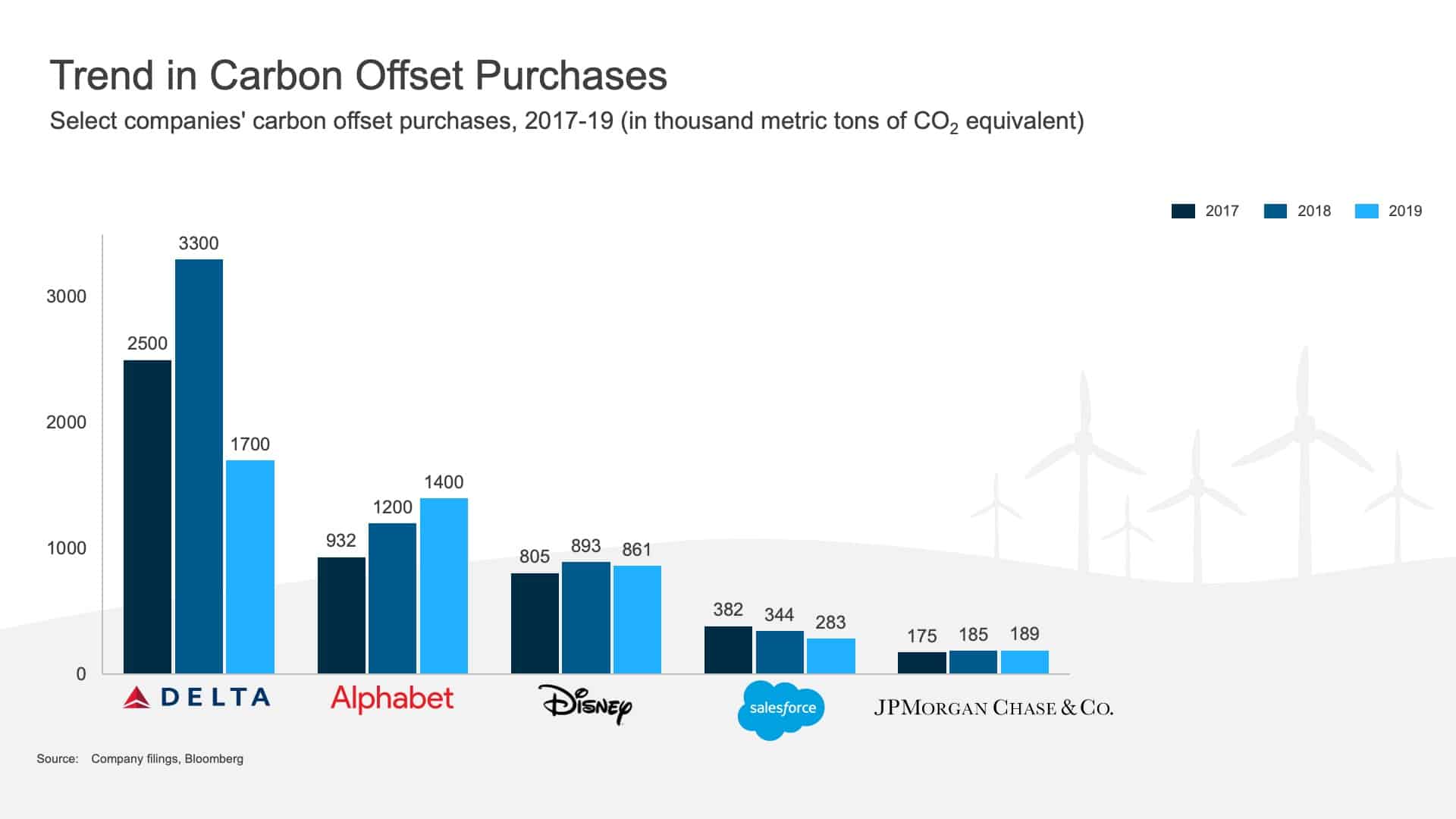 But the recent wildfires raise pressing questions for corporations such as: What if the forest under their afforestation project itself becomes a victim of wildfires? Does such a corporation account for the carbon produced due to this fire rather than offset and report the same in its ESG filings? What lies beyond afforestation as a means of carbon offsetting?
The way forward for corporations
Here are some ways enterprises can take action:
Realize that carbon offsets, while helpful, do not present the comprehensive solution: Essentially, the risk of relying heavily on carbon offsets would convert efforts into a balancing game rather than a mitigating game. So, while any future emissions are being balanced by a reforestation project, what happens to the existing carbon already contributing to rising temperatures? Hence, enterprises must also take active measures to seek carbon footprint mitigation
Diversify carbon offsets: Instead of having high exposure to a certain carbon offset activity, corporations should diversify their offset activities – following the golden rule of diversification and risk optimization. Considering the marginal cost of abatement as a metric to calculate their carbon footprint reduction against costs could be a viable way forward
Report with transparency: Corporations run the risk of greenwashing if they fail to communicate the actual impact of their ESG initiatives. Now more than ever, with increasing interests and scrutiny, corporations who are truthful with their ESG filings could reap more benefits than their counterparts who are not as transparent. Sharing information and experiences with other companies on the initiatives that create the most impact and the ones that do not will help achieve results at scale because when it comes to the environment, it's always a team-game
Adopt ESG technology: With their massive and expanding footprints, enterprises must think about the different layers within the sustainability technology stack – from advisory and applications to data, cloud, and infrastructure. Learn more about the scope of services provided by the technology market around sustainability here: ESG tech stack- Everest Group
While voices on the other side may question the real impact and efficacy of ESG efforts by enterprises, we believe it is a little too soon to declare ESG as passe. As ESG gains more maturity, reliable data and studies will help corporations, governments, civil society bodies, NGOs, and other stakeholders course correct.
At this juncture, one is reminded of one of the classic dialogues from the movie Shawshank Redemption: "Remember, hope is a good thing, maybe the best of things, and no good thing ever dies." But only with collective and impactful actions can we have the luxury of bearing the much-needed hope for a future without code-reds.
To discuss your ESG efforts, please feel free to contact Aakash Jaiswal, Senior Analyst, at [email protected], or Rita Soni, Principal Analyst, Impact Sourcing and Sustainability Research at [email protected].