With more consumers viewing television on connected devices at home during the pandemic combined with the growing cable cord-cutting trend, Connected Television (CTV) is now at the heart of television advertising. Read on to learn more about the opportunities this fast-growing platform presents and four key benefits that can make now an ideal time for ad buyers to shift their spending to smart televisions and streaming devices.
CTV has been a bright spot in the slumping overall US advertising industry over the past year. Fueled by homebound viewers tuning in to their connected devices during last year's pandemic lockdowns, CTV impressions soared to a massive year-over-year growth of more than 40% in 2020, while digital advertising grew sluggishly at 6%.
CTV includes smart televisions and over-the-top (OTT) devices such as Amazon Fire Stick, Roku, Chromecast, and gaming consoles. OTT delivers TV and video content directly from the internet, over the traditional closed television system instead of through a cable or satellite connection. OTT content can be viewed on a mobile, desktop, or connected device. In short, while a CTV can be used to stream OTT content, they are not interchangeable terms.
The US market currently represents the most significant CTV market, where it accounts for approximately 5% (US$ 9 billion) of the total advertising spend. However, a massive surge in adoption has been visible across other global markets. GroupM, the largest agency group in China, has reported its smart TV ad spend to have grown from US$ 0.4 billion in 2017 to US$ 1.9 billion in 2020 and further expects spending to double in the next two years. In the European Union, where the ecosystem is not fully developed, half of the homes already have CTVs, presenting a huge opportunity to advertisers.
While the level of adoption of CTV continues to be low, we see significant traction for the media as technology matures.
Current state of CTV advertising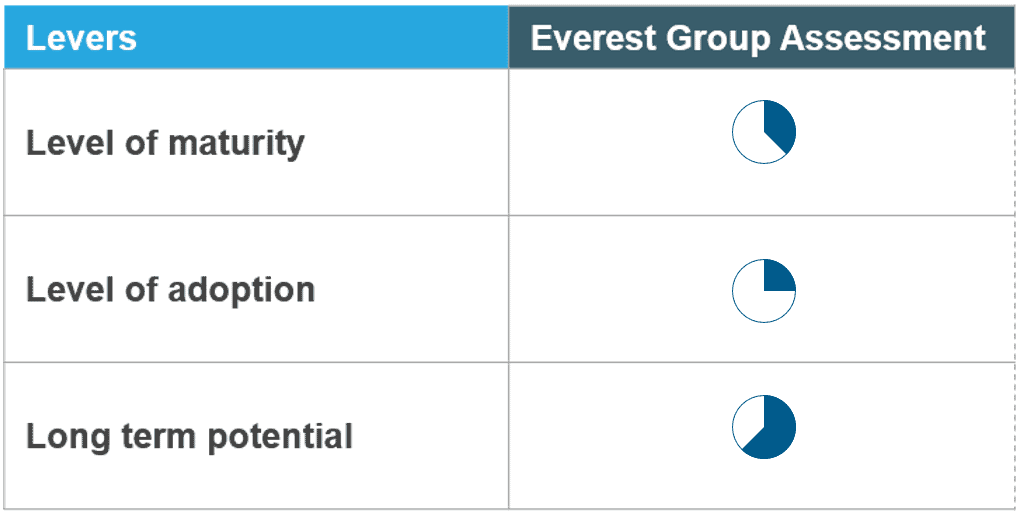 Traditional TV is losing its charm
The number of cord-cutters (people who have switched from cable subscription to streaming services) in the US has been rising in recent years as people find CTV and OTT to be more affordable than traditional cable and satellite subscriptions. Since 2014, the number of cord-cutters in the US has more than tripled, and the number is expected to reach 50 million this year. Research also shows that 83% of former cable and satellite customers believe they are paying less for home entertainment after cutting the cord.
Not only is cable TV slowly losing its customer base, but it's also seeing its most sought-after demographic depart. Roku executives state that the median viewing age for the three major broadcast networks is over 60, while younger audiences – the segment that the advertisers are after – is exclusively on streaming services.
Big broadcast networks have realized the opportunity and have been quick to pivot their focus towards streaming video. Pluto TV (owned by Viacom), Tubi (Fox), Peacock (NBCUniversal), Hulu (Disney), and HBOMax (Warner Media) are vying for ad subscription dollars to compensate for cable TV subscriber losses. It's likely that the media networks will shift their premium content to streaming and may even shutter some of their underperforming cable networks.
Four benefits of CTV advertising
CTV advertising combines the benefits of digital and linear TV advertising and can yield a high return on investment (RoI) if optimally used. Some of its benefits are:
Huge reach: With cord-cutting expected to continue, brands can get better reach to their target customer segment through CTV advertising. CTV ads also reach cable subscribers when they tune in to watch their favorite shows on streaming platforms. In addition, they can reach the younger audience that does not fall into these two categories but uses smart devices for gaming or browsing YouTube. Interestingly, YouTube that was once prominent in desktop and mobile, now has a large userbase in living room screens.
Targeting: Advertisers have always been concerned with measurability, especially in the field of TV advertising. CTV offers innovative ways to segment the customer base and target them effectively. Marketers can leverage cross-platform measurement methods and target multiple devices (including mobiles) in households with CTVs, and layer in various attributes.
The death of third-party cookies will result in advertisers not being able to precisely target customers using mobile apps. However, streaming companies such as Roku and Amazon are expected to continue leveraging first-party advertising identifiers for advanced audience targeting, making them even more attractive to advertisers.
One example of a successful targeted ad campaign via CTV is David's Bridal. The largest bridal store chain in the US found 2020 to be one of its most challenging years. Brides-to-be put their wedding plans on hold or chose Zoom events and other smaller arrangements. Caught in a fix and compelled to respond quickly, the brand decided to revamp its media strategy. The marketing team was quick to recognize the rising consumption of streaming videos and designed their campaign around it. As CTV became the vehicle to drive in-store appointments, David's Bridal could reach the right customer with the right message. Within a month, their personalized, data-driven approach helped them reach hundreds of thousands of unique US households, resulting in a drastic increase in the number of appointments and a boost in the number of eCommerce purchases.
Budget-friendly: Contrary to the popular myth, advertising on CTVs may not be that expensive. The effective cost per thousand impressions (CPM) of CTV is US$23, which is considerably lower than broadcast TV with a CPM of US$36. Although digital has a lower CPM, CTV ads have higher viewability because they cannot be skipped, resulting in a larger viewer audience. They are also watched in larger groups at home unlike personal devices, makes a stronger case for adoption.
Engagement: As CTV viewers watch video on demand, they are highly engaged while watching content, increasing the chances of conversion. Moreover, CTV advertisements have the potential to build in a lot of interactive elements.
Lately, an increasing number of CTV apps have embraced programmatic advertising, and the supply side is gradually picking up to match the demand. This presents a potential opportunity for advertisers who want to increase the reach and engagement of their ad campaigns. Advertisers can capitalize on interactive ad units to significantly improve the experience of viewers.
To make the best use of CTV platforms, advertisers also need to ensure appropriate marketing measurement. Key Performance Indicators (KPIs) for CTV campaigns should align with the advertisement objectives and be chosen cautiously. Unique reach efficiency, cost per unique reach, completion rate, and frequency metrics are some of the most trusted KPIs that enable advertisers to keep track of their marketing RoI.
Advertisers also need to realize that publishers (such as HBOMax) and platforms (like Roku) have all the relevant metrics they would need for their campaigns. They can request it for this medium, including CTV exposure data, genre data, and conversion data.
As the technology continues to mature, the extent of how great a share CTV will take from traditional TV advertising remains to be seen. While the full picture isn't yet in view, now is a good time for brands to leverage the incrementality offerings by CTV to complement their linear/digital advertising strategies and attain favorable business outcomes.
To discuss opportunities in CTV advertising, contact [email protected] and [email protected].