The Trailblazers™
Which companies are leading the charge as digital disrupts global economies?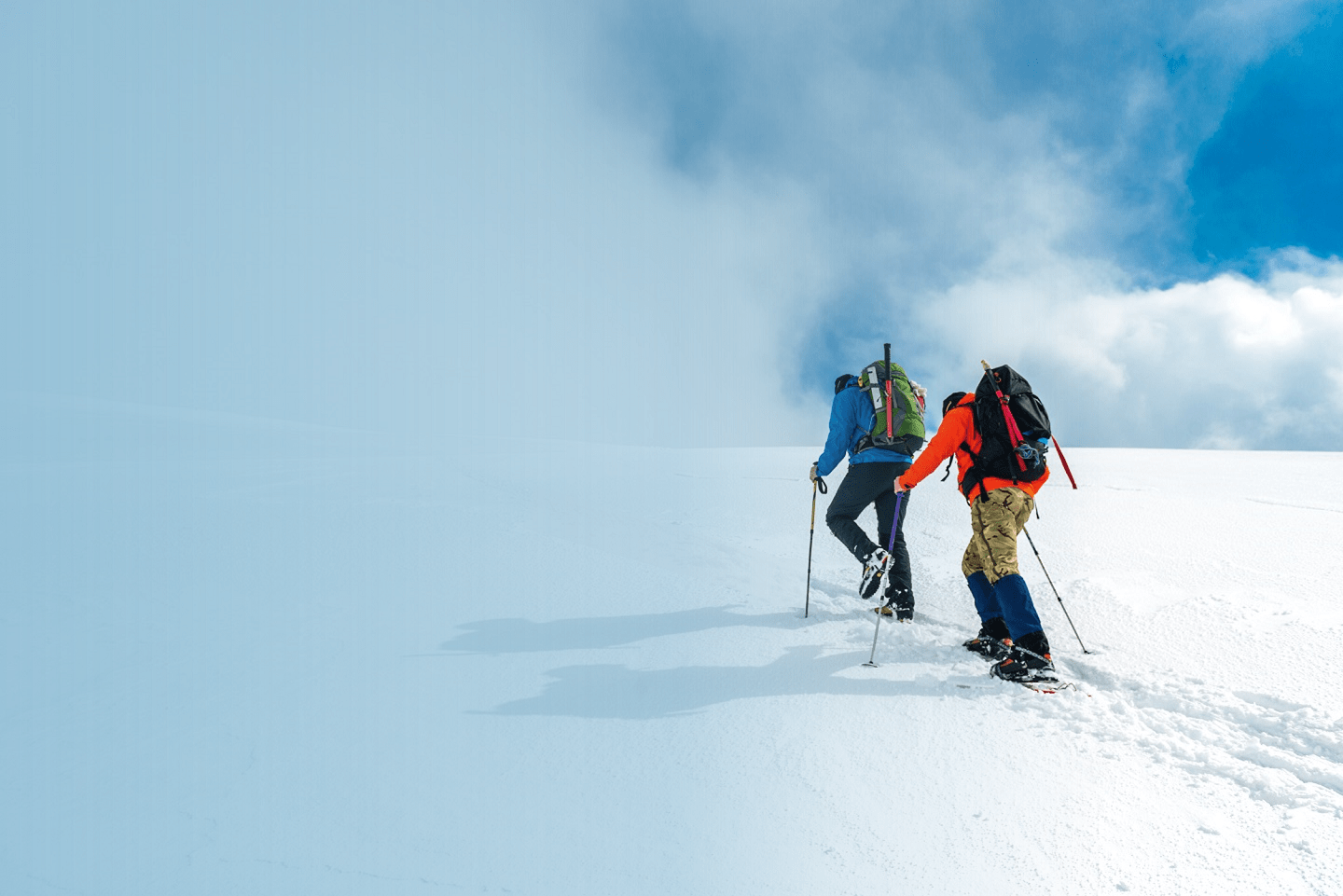 Who Are the Everest Group Trailblazers™?
The start-up companies creating new value in today's dynamic business environment
InsurTechs Envisioning the Future of Insurance – Top 40 Trailblazers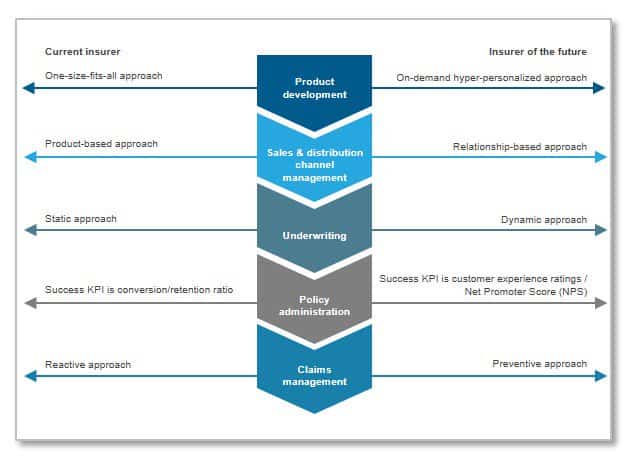 The insurance industry has not witnessed any revenue breakthrough product in the past few years. At the same time, legacy infrastructure and resistance to change traditional business processes has fundamentally slowed down the ability of insurers to innovate and respond to evolving consumer needs. Proliferation of connected devices, pervasiveness of digital technologies, and rise of the shared economy has now created opportunities for insurers to launch differentiated products and create superior customer experiences.
FinTechs in Payment: Top 40 Trailblazers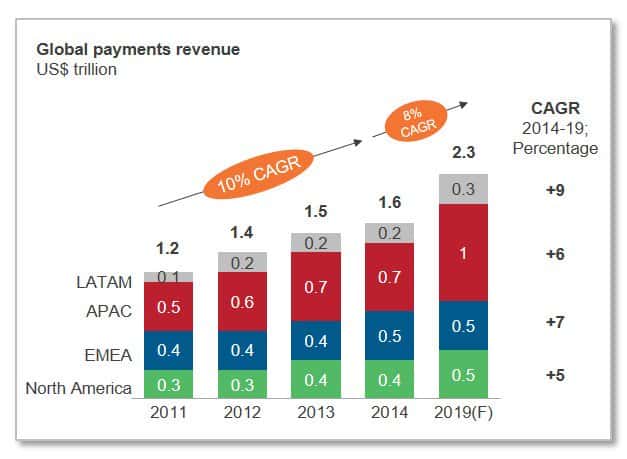 Cutting-edge technologies, new payment methods, and the adoption of digital channels are changing the way transactions are being conducted. A new breed of players including FinTech startups, established technology giants, as well as merchants and retailers are competing for a share of the payments market.
FinTechs are succeeding in disrupting the traditional payments landscape. These startups are betting on their ability to develop products rapidly, enhance customer experience, and innovate to differentiate from traditional banks.
Top 20 IOT Trailblazers: Startups Crossing the Chasm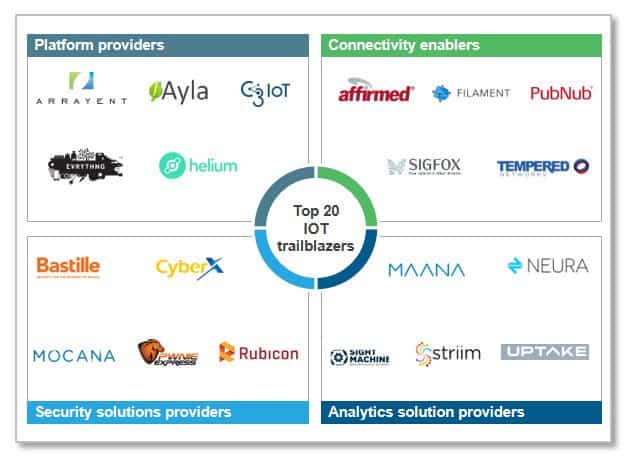 Internet of Things (IOT) is heralded as the next revolution in the information age, which will change how we communicate and leverage machines around us. Technology companies, service providers, system integrators, device & chip manufacturers, and several other players across the ecosystem are making large scale investments to get on IOT bandwagon. However, complexities around IT and OT convergence are making the path to value realization lengthy and, often, elusive. Some of the key issues hindering IOT adoption pertain to lack of platform standardization, connectivity & network constraints, complexity in big data analysis, and threat of security & privacy breach.