Digital Transformation
Ready or not – it's here!

Is Your Digital Transformation Strategy Successful?
As you are keenly aware, today's business climate requires enterprises to embrace successful digital transformation strategies.
The stage is set. New entrants into the market that were born digital are disrupting once stable industries. Customers demand updated digital experiences. Fast moving traditional businesses are transforming at a rate that enables them to compete with the disruptors and requires their competitors to respond. Digital transformation is no longer a luxury or differentiator – but a requirement to compete.
Digital transformation is a journey
Given that the language of digital transformation sounds technical – robotics processing automation (RPA), artificial intelligence (AI), cloud adoption, social media, analytics, Internet of Things (IoT), cyber security, mobility, etc. – it is tempting to engage as though the digital strategy merely requires a series of technology implementations. In reality, digital transformations are a journey. More accurately, they are a series of journeys.
Success on a digital transformation journey
The elements of success for a digital transformation journey are broader than the successful implementation of technology. A good digital transformation strategy will enable your organization to address all the parts of the business and delivery model that require change. Those elements include:
Business processes: the way you develop your strategy, fund and govern your initiatives can either impede or enable success
Sales & delivery: having an impact on how an enterprise sells and delivers to the end customer is at the heart of digital transformation
Culture: outdated mindsets and historical modes of operation are frequently in conflict with what is required to perform at the speed of digital
IT delivery model­: while digital transformation strategies are not all about technology, having an IT delivery model that is aligned with the demands of an agile, as-a-Service business environment in critical
Innovation: the ability to both innovate and adopt innovation is more challenging than one would image in businesses that previously succeeded on quality and efficiency dimensions
Talent model: a digital world not only requires a different set of skills, but different ways in which people work together to accomplish tasks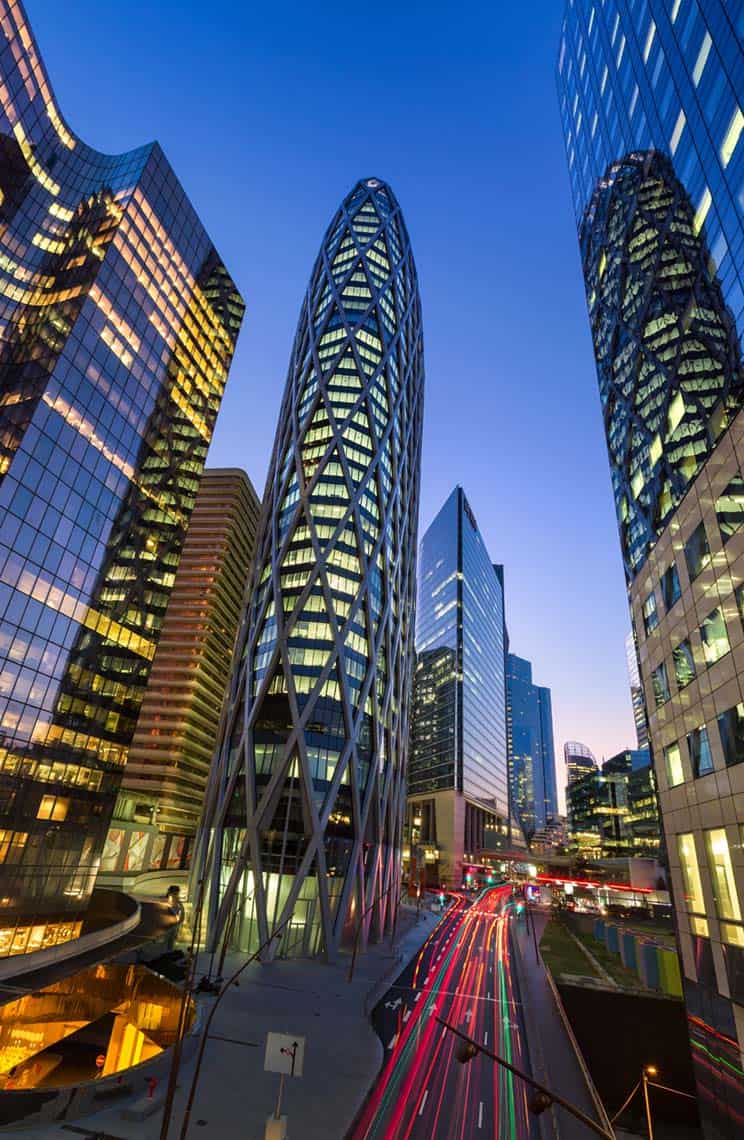 Digital Transformation versus Digital Projects
What is the Difference between Digital Transformation and a Digital Project?
When businesses use digital technologies, it does not mean that they are in the process of a digital transformation.  Digital transformation is the use of digital technologies to drive a change in the business model.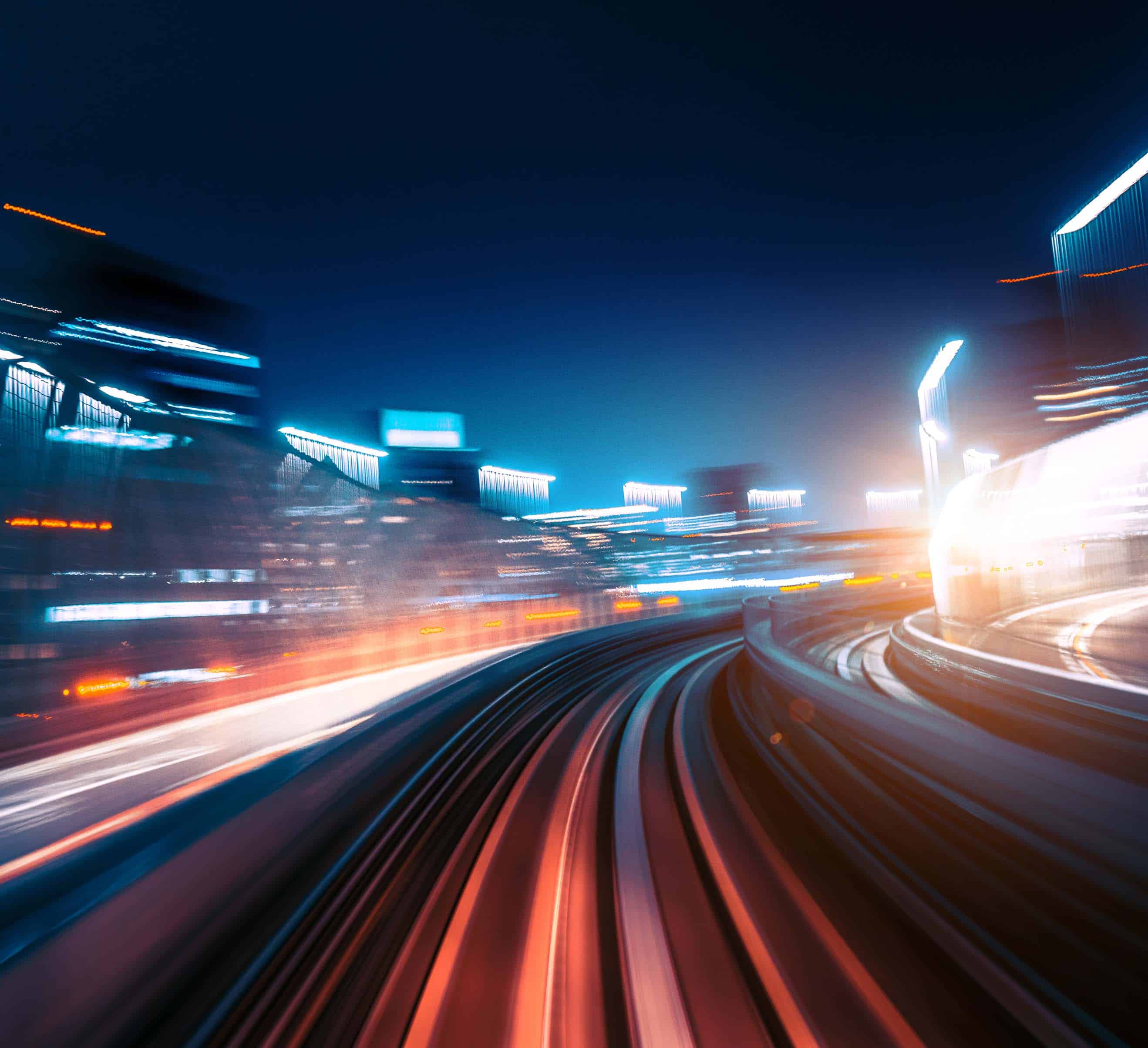 Digital transformation strategies require the successful traversing of multiple journeys:
Insights to Maximize the Impact of your Digital Transformation Strategy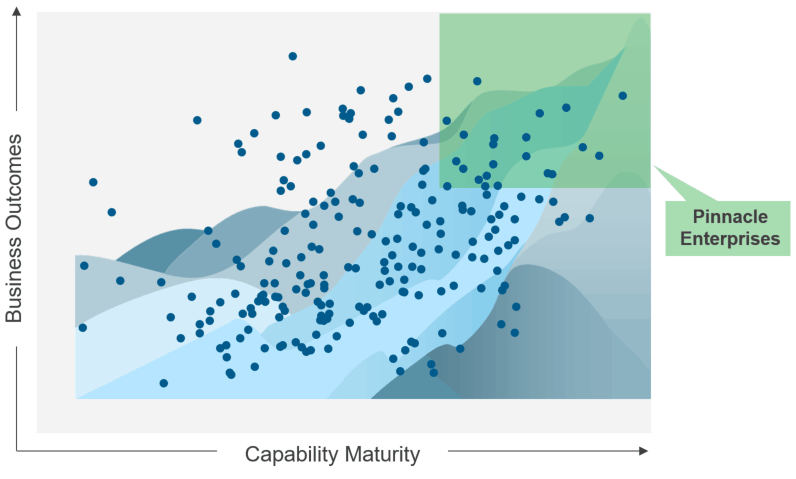 Insights to maximize the impact of your digital transformation strategy
Since most organizations are engaged in digital transformation at some level, you can gain a great deal of insight by understanding what successful organizations – those who are excelling in the achievement of cost, operational, and strategic outcomes – are doing. The Everest Group Pinnacle Model™ analyses and assessments help enterprises understand how much opportunity they may be leaving on the table with their current strategies and what capabilities should be enhanced or adjusted to order to improve.
Artificial Intelligence (AI)
Artificial Intelligence (AI) is gaining significant importance in driving end-to-end process automation in various industries. While RPA helped firms drive automation of transactional and repetitive tasks, AI focuses on driving automation of tasks that require human intelligence, driven by different technologies and capabilities, such as Machine Learning (ML), Natural Language Processing (NLP), computer vision, or cognitive computing.
Everest Group publishes reports on AI trends, adoption,
and benefits across processes and in several verticals.
Blockchain technology holds potential to bring enhanced trust and security, new business models, and infrastructure cost savings for various areas, such as supply chain, trade finance, provenance, cross-border payments, securities trading, and regulatory compliance.
Find out more about blockchain and how different organizations are leveraging this technology in Everest Group's published reports.
Robotic Process Automation (RPA)
A majority of enterprises are still in the early stages of RPA adoption, but some enterprises have performed better than others in their RPA journey by developing a combination of differentiated capabilities that have produced superior outcomes. Beyond cost savings, RPA can bring numerous benefits.
Everest Group publishes reports on RPA adoption, effectiveness, and benefits across processes and in several verticals.
Digital Transformation Readiness
Only 10% of organizations say they're ready for digital transformation. Are you?
After surveying IT Leaders at more than 200 companies, we have insights to help you succeed at transformation. Pulling from this analysis, Partner Cecilia Edwards describes the three core distinctions between Pinnacle Enterprises and the rest of the pack. These include:
Overall alignment with their business
Ability to support and drive innovation
Focus on enterprise outcomes instead of just IT outcomes
Learn More