Life and Annuities (L&A) Insurance BPS and Third-Party Administrator (TPA) PEAK Matrix® Assessment
The global Life and Annuities (L&A) insurance industry has recovered from the pandemic, but it now faces macroeconomic uncertainties. Going forward, insurers will prioritize cost reduction and may cut back on discretionary spending to save costs. However, they are likely to continue their digital transformation initiatives because of the long-term benefits they offer in terms of process improvements and efficiency gains.
Given the situation, insurers are expected to use outsourcing as a popular cost mitigation strategy, which provides ample growth opportunities for providers. In fact, providers are developing end-to-end capabilities to advance themselves for larger deals as insurers pursue more enterprise-wide transformation. Additionally, insurers face challenges such as evolving customer preferences, product innovation, and legacy systems, which increase the demand for support in areas such as actuarial transformation, underwriting streamlining, and new product launch capabilities. Providers are increasingly investing in these growth areas to differentiate themselves in the market and stay ahead of the competition.

What is in this PEAK Matrix® Report
In this report, we assess 23 L&A insurance Business Process Services (BPS) providers and position them on Everest Group's PEAK Matrix® framework as Leaders, Major Contenders, and Aspirants. Each provider profile provides a comprehensive picture of its vision, delivery capabilities, market success, and key strengths and limitations. The report also examines the global L&A insurance BPS and Third-party Administrator (TPA) services market and its provider landscape. The study will assist key stakeholders, such as insurance enterprises, service providers, and technology providers, understand the current state of the L&A insurance BPS/TPA market.
This report features 23 L&A service provider profiles, and includes:
Providers' relative positioning on Everest Group's PEAK Matrix®; for L&A insurance BPS and TPA
Providers' market impact
Evaluation of providers' vision and capabilities across key dimensions
Scope:
Industry: L&A insurance BPS/TPA
Geography: global
In this report, we only cover vertical-specific L&A operations and have omitted horizontal business processes, such as Finance and Accounting (F&A), Human Resources (HR), procurement, and contact center
DOWNLOAD THE FULL LIFE AND ANNUITIES (L&A) INSURANCE BPS AND THIRD-PARTY ADMINISTRATOR (TPA) PEAK MATRIX® ASSESSMENT 2023 
Related PEAK Matrix® Assessments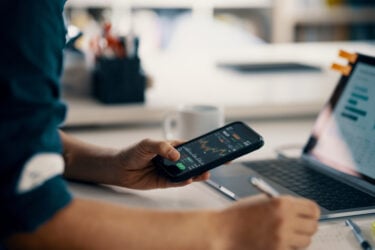 Future Insurance Technology Trends: A Closer Look at the Need for Building Humanized Insurance Experience, Data-driven Intelligent Operations, and SaaS Integration
What is the PEAK Matrix®?
The PEAK Matrix® provides an objective, data-driven assessment of service and technology providers based on their overall capability and market impact across different global services markets, classifying them into three categories: Leaders, Major Contenders, and Aspirants.